Celebs Turn Out To Support Andy Murray
Kate and Pippa Middleton were among the celebrities who attended the Wimbledon final yesterday to support British No. 1, Andy Murray.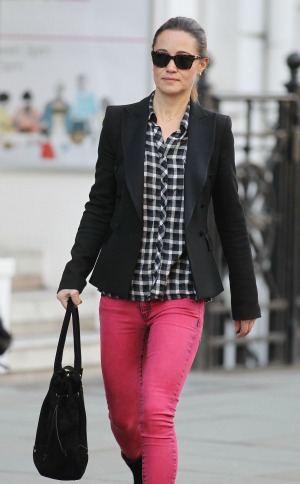 As Andy Murray gave Britain its best chance of winning the Wimbledon Men's Singles title in years, many famous faces turned up to support the British No. 1 player on Centre Court. While Murray's opponent Roger Federer had the support of Prince Charles and Camilla in an earlier match, Kate and Pippa Middleton (pictured right) were seen cheering for Andy Murray from the Royal Box yesterday.
The Middleton sisters are big tennis fans and also enjoy taking part in the sport, so it was no surprise to see them present at this momentous Wimbledon final. However, Kate's husband Prince William was not in attendance, instead spending the day body boarding in Cornwall with his brother Harry.
David and Victoria Beckham joined the girls in the Royal Box, and Kate was spotted stopping to chat to the couple before taking her seat. The Prime Minister David Cameron was also seated nearby, along with the Scottish First Minister Alex Salmond who had come to London to support fellow Scot Murray.
Unfortunately Andy wasn't able to beat 30-year-old Federer, but he put up a good fight and received generally positive comments from viewers and TV commentators. He has broken Wimbledon records just by reaching the final, the first male British player to do so since the days when it was a tournament for amateurs.
The loss was heartbreaking for Murray, as he had the whole country rooting for him, and he was visibly emotional after the match. Fighting back tears, Murray showed appreciation for the British support he received saying, "Everybody always talks about the pressure of playing at Wimbledon, how tough it is," said Murray. "It's not the people watching. They make it so much easier to play. The support has been incredible, so thank you."
As for the other titles, there was an English winner in the Men's Doubles, as Jonny Marray took the title along with his Danish partner Frederik Nielsen.
Image courtesy of WENN.com.
more on the royals
Prince Harry's film star crush won't be next Kate Middleton
Charles and Camilla attend Federer match at Wimbledon
Prince William celebrates 30th birthday with breakfast in bed
Prince Charles launches London's first Men's Fashion Week
More From SheKnows Explorer