Channing And His Wife Want Fifty Shades Roles
Magic Mike star Channing Tatum told Glamour magazine he wants to play Christian Grey in the movie adaptation of Fifty Shades of Grey, but only if his wife Jenna Dewan can play Ana.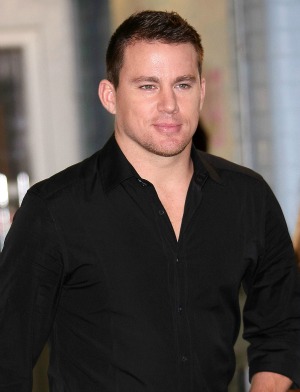 Ryan Gosling and Michael Fassbender are already reportedly in consideration for the role of Christian Grey in the Fifty Shades of Grey film, and Channing Tatum has now thrown his hat into the ring. Tatum, who stars in this week's big new release Magic Mike, told Glamour magazine he would definitely be interested but, "I'd only be allowed if my wife was Ana. She's read the books so I don't think she'd be impressed if she couldn't be Ana!" Channing's wife is Jenna Dewan, a dancer and actress who he co-starred with in Step Up.
The erotic novel by British author E. L. James has become an international success almost overnight, with 20 million copies sold worldwide so far. The book originated as a Fan Fiction story about Twilight's main characters Bella and Edward, but developed into a novel in its own right and it became a hit due to word-of-mouth recommendations. Universal Pictures and Focus Features secured the rights to the movie adaptation in March this year.
It's not just the acting roles that big Hollywood names are fighting over. Angelina Jolie has said she wants to direct, while Bret Easton Ellis wants to write the screenplay. However, E. L. James has reportedly requested control over all areas of the film, including choosing the director, producers, marketing materials and more, so she may be receiving some expensive presents in the post from those who want to be involved!
Image courtesy of WENN.com.
more movie stars
Peter O'Toole announces plans to retire from acting, age 79
Sienna Miller and Tom Sturridge welcome baby girl Marlow
Prince Harry's film star crush won't be next Kate Middleton
Claire Danes and Hugh Dancy expecting their first child
More From SheKnows Explorer