Second Mumford Album Set For September
Mumford & Sons have announced that their second album will be called Babel and will be released on Sept. 24, hoping to replicate the success of Sigh No More.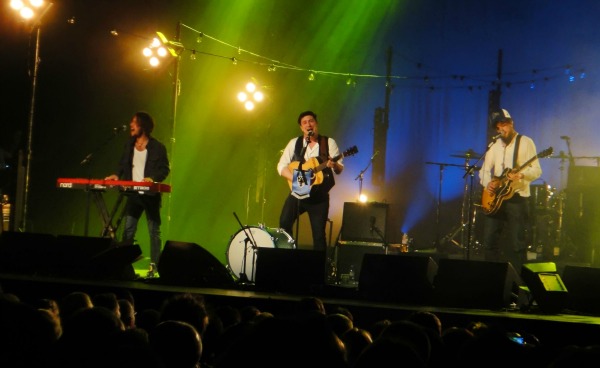 Details of the highly-anticipated second album from folk rock band Mumford & Sons have been revealed today, including the title of the album, which is Babel. The new LP, which will be released on Sept. 24, follows their Brit Award-winning debut Sigh No More, which was a huge international hit after it was released in October 2009.
Several tracks from Babel have been performed at Mumford & Sons gigs, including "Lover's Eyes" and "Ghosts That We Knew." However, the name of the first single to be released from the new album has not yet been announced. Speaking about the album, the group have said "we feel that this record is a natural progression that we're proud of, and we cannot wait to take it out on the road."
Thanks to the success of Sigh No More, Mumford & Sons have toured all over the world and won awards at the Grammys in America and the ARIA awards in Australia. So far the album has been certified 2x Platinum in the U.S. and 4x Platinum in the U.K.. The band has also been moving in celebrity circles since their breakthrough, which led lead singer Marcus Mumford to meet and eventually marry film star Carey Mulligan.
Image courtesy of WENN.com.
more new music
Andrew Lloyd Webber writing with Gary Barlow for Take That
New Nas track featuring Amy Winehouse to be released
Calvin Harris and Rita Ora argue on Twitter over Cheryl song
Paul Weller covers Beatles song for Paul McCartney's birthday