The Wanted's New
Album Is Star-Studded
British boyband The Wanted are currently working on their third album and planning collaborations with Rita Ora, LMFAO and Dappy.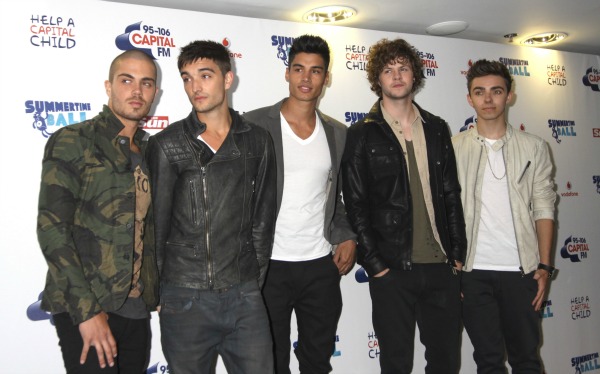 In an interview with Newsbeat on Radio 1, Siva Kaneswaran from The Wanted has confirmed that rumours they are working with LMFAO, Rita Ora and Dappy on their new album are true.
The album is expected to be released in November 2012, and the band has been spending all their spare time between gigs and TV appearances in the studio. The big-name collaborations may not appear on the finished album, however, as the band wants to make sure tracks are included because they are "good enough... not because of collaborations." Siva also said there will be a mixture of upbeat songs and ballads providing "something for everyone."
Since their single "Glad You Came," which featured on their previous album Battleground, became a huge international hit, many doors have opened for The Wanted. Not only are they able to collaborate with big-name stars, but they've also appeared on TV shows including American Idol and Ellen, and supported Justin Bieber on tour.
Image courtesy of Cameron Clegg/WENN.com.
more new music
Mumford & Sons announce details of their new album Babel
Andrew Lloyd Webber writing with Gary Barlow for Take That
New Nas track featuring Amy Winehouse to be released
Calvin Harris and Rita Ora argue on Twitter over Cheryl song