Billy Mitchell To Run With Olympic Torch
EastEnders character Billy Mitchell, played by Perry Fenwick, will run through Albert Square with the Olympic Flame in a special live episode of the BBC soap.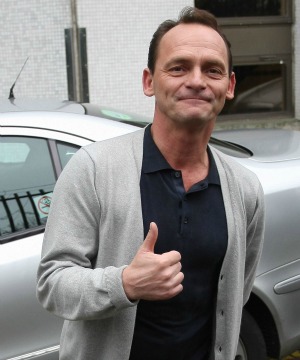 Olympic fever has spread to London's Albert Square, the fictional setting of BBC soap EastEnders, as one of the characters, Billy Mitchell, has been chosen to run with the Olympic Flame. Billy, played by 50-year-old actor Perry Fenwick, will run through Walford with the torch during tonight's episode, passing famous EastEnders landmarks such as The Queen Vic pub.
Billy's run will be broadcast live, so the cast and crew have been rehearsing for several days to make sure the scene is perfect. There will be at least 450 extras on set to cheer Billy on, and the moment will be particularly dramatic as Mitchell's granddaughter Lola Pearce is expected to give birth while he is running!
Perry Fenwick will be one of many celebrities to run with the Olympic torch this week as it makes its way through London towards the Olympic stadium, where the Opening Ceremony will be held this Friday, July 27. Also carrying the torch during its London leg will be tennis player Andy Murray and famous actor Sir Patrick Stewart.
Image courtesy of WENN.com.
more TV news
Comedy series The Inbetweeners to become Hollywood movie
Nicole Scherzinger confirmed to join X Factor judging panel
Made In Chelsea 's Spencer Matthews to star in The Bachelor
Classic children's show Blue Peter axed from BBC1