R-Pattz Mocks The Celebrity Rumour Mill
Robert Pattinson has ridiculed the constant rumours about him and his fellow Twilight star Kristen Stewart, but carefully avoided confirming or denying that the couple are engaged.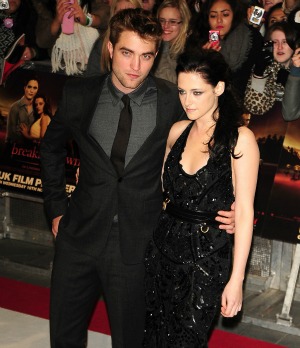 A journalist hoping to get the scoop on Robert Pattinson and Kristen Stewart's rumoured wedding plans left empty-handed when Rob turned the question into criticism of the endless stream of rumours surrounding the Twilight couple.
In a new interview with the magazine BlackBook, Pattinson revealed that even his mother gets confused by the stories in the tabloids and gossip magazines. Robert explained: "There was a magazine, with these pictures, saying I was getting married. Even my own mum called to ask me if it was true." The British actor complained that the press are desperate to get an interesting sound bite from interviews and if they fail they simply make something up.
Although Robert and American actress Kristen are believed to have been dating since the early days of filming the Twilight series, they have become famous for avoiding press coverage of their relationship. Pattinson only confirmed they were dating in 2010, after the romance had been rumoured for over a year. In order to avoid attention the couple often arrive separately at public events.
Image courtesy of Zibi/WENN.com.
more celebrity couples
The Saturdays star Mollie King linked to cricketer Stuart Broad
Peter Andre spotted on theatre date with Emily MacDonagh
Nicole Scherzinger angry at Lewis Hamilton's wild party
Professor Green denies dumping Millie Mackintosh