Charlotte Proves She Didn't Propose At Pub
Welsh singer Charlotte Church has accepted libel damages from newspaper The People after they incorrectly reported that she had drunkenly proposed to her boyfriend at a pub karaoke night.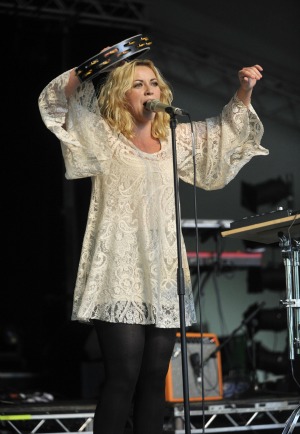 Since her teenage years, Charlotte Church has been the subject of constant tabloid speculation and now she is fighting back against the false reports. Today it was announced that Church is to receive damages from tabloid newspaper The People, as an apology for printing an "embarrassing" story about the singer. The paper claimed she proposed to her boyfriend, Jonathan Powell, at a drunken karaoke night in Cardiff.
When the story was published in November last year Charlotte released a statement describing it as a "complete fabrication." The "Crazy Chick" singer was not even at the pub that night, as she was performing a concert elsewhere in Wales. The amount of money Church will receive in damages has not been disclosed, but is believed to be quite substantial.
Charlotte's experience with The People is the latest in a long line of similar situations. The singer gave evidence to the Leveson inquiry earlier this year, detailing some of the hurtful stories that had been posted about her and her family in tabloid newspapers, and the problems they had caused. Charlotte discovered she was the victim of phone hacking when she was just 16 years old, and received damages of £600,000 from the culprits, News Group Newspapers.
Image courtesy of PBI/WENN.com.
more celebs in court
Donna Air acquitted of parking permit fraud charges
Police called to Joey Essex's hotel after wild party
Warrant issued for Russell Brand's arrest
Harry Potter actor Jamie Waylett jailed for rioting