Will Rob Forgive Kristen For Her Betrayal?
Robert Pattinson is said to be "in shock" after his girlfriend and fellow Twilight star Kristen Stewart released a statement admitting she had an affair with film director Rupert Sanders.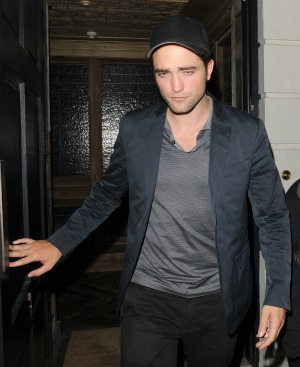 Only a few days ago it was rumoured that marriage may be on the cards for Twilight couple Robert Pattinson and Kristen Stewart. Now their fans are wondering whether their relationship will even last the week.
Yesterday photos appeared in a celebrity magazine showing Stewart in a romantic embrace with Rupert Sanders, who directed her in the film Snow White and the Huntsman. A few hours later, Kristen released a statement confirming that the rumours of an affair were true, and saying, "I'm deeply sorry for the hurt and embarrassment I've caused to those close to me and everyone this has affected."
Not only will Kristen's fling with Rupert have an impact on her long-term relationship with Robert, but Rupert will now have to fight to save his marriage to Liberty Ross, the mother of his two children. Sanders also released a statement yesterday saying, "I am utterly distraught about the pain I have caused my family."
As for Pattinson, the notoriously private actor has not made any public comments on the affair as yet. However, sources close to the British star say that he has always been jealous when Kristen receives attention from other men. According to RadarOnline.com, "Rob is in shock that Kristen cheated on him, he is absolutely devastated."
Image courtesy of Will Alexander/WENN.com.
more celebrity couples
Peter Andre spotted on theatre date with Emily MacDonagh
Nicole Scherzinger angry at Lewis Hamilton's wild party
Professor Green denies dumping Millie Mackintosh
Sienna Miller and Tom Sturridge welcome baby girl Marlow