Jonathan Is Latest Star To Become A Vampire!
Irish actor Jonathan Rhys Meyer has been announced to play Count Dracula in a new TV drama series called Dracula for U.S. TV channel NBC.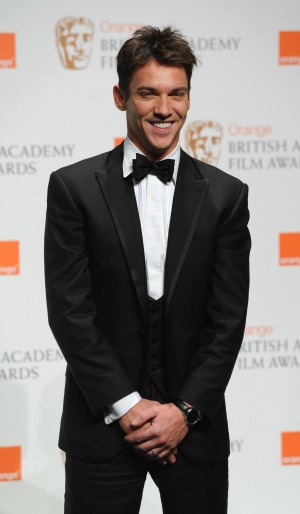 The Tudors star Jonathan Rhys Meyers will take on an iconic role when he plays Count Dracula in the new TV adaptation of Bram Stoker's novel Dracula. The gothic period drama series will be set in 1890s London, and co-produced by Gareth Neame, the Emmy and Golden Globe award-winning producer of Downton Abbey.
The series will initially be broadcast on U.S. channel NBC, but with big British names involved it will undoubtedly be picked up by a U.K. channel too. NBC's entertainment chairman Bob Greenblatt admitted that recent vampire-themed hits such as True Blood and Twilight inspired the idea, but said their aim is to "go back to the original."
There have been many TV and film adaptations of Dracula over the years, and Rhys Meyers follows in the footsteps of several well-known actors to take on the role. In recent years Gerard Butler and Richard Roxburgh have played Dracula, while the part was played by Frank Langella and Christopher Lee in earlier films. While Jonathan may look to some of these legendary actors for inspiration, he will also need to put his own stamp on the role to set the new TV show apart from the many adaptations that have come before.
Image courtesy of Daniel Deme/WENN.com.
more tv shows
Olympic Flame to appear in special live EastEnders episode
Comedy series The Inbetweeners to become Hollywood movie
Nicole Scherzinger confirmed to join X Factor judging panel
Made In Chelsea 's Spencer Matthews to star in The Bachelor