Better Luck Next Time For U.K. Divers
Team GB Olympic divers Tom Daley and Pete Waterfield came fourth in today's synchronised 10 metre platform competition, missing out on a bronze medal by just nine points.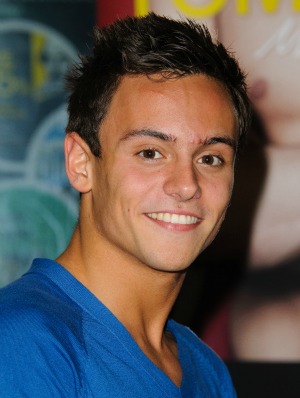 Today was a big day for one of Team GB's most popular Olympians, Tom Daley. The 18-year-old diver (pictured right) competed in the men's synchronised 10-metre platform diving competition with partner Pete Waterfield, and just missed out on receiving the bronze medal.
Daley and Waterfield were in the lead from the first round, and stayed just ahead of the favourites, the Chinese team, until the fourth round where they fell to fourth place. China's Cao Yuan and Zhang Yanquan then took the lead and eventually won gold, with Mexico and America receiving silver and bronze respectively.
Tom and Pete were only 9 points behind the Americans, so they will be disappointed that they were so close to adding to Team GB's medal collection, but they will both have another chance when they compete individually later in the Olympics at the men's solo event on Aug. 10.
So far the British sportsmen and women have not won any gold medals, but Lizzie Armistead won silver in the cycling road race and Rebecca Adlington took home bronze for the 400 metre freestyle swimming. Before the Olympics began, Team GB were predicted to win around 50 medals, so they'll need to improve quickly if they want to match their target.
Image courtesy of WENN.com.
More sport stars
David Beckham to appear in Olympic opening ceremony
Nicole Scherzinger angry at Lewis Hamilton's wild party
Andy Murray goes through to Wimbledon 2012 final
Maria Sharapova joins Wimbledon sexism debate