Michael Jamieson Breaks U.K. Swimming Record
While Great Britain is still to win any gold medals, swimmer Michael Jamieson and the men's gymnastic team are among many Olympic successes so far.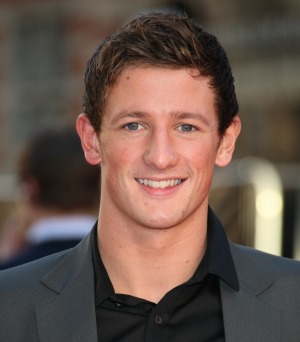 The London 2012 Olympics are capturing the imagination of the U.K., as the nation cheers on its hopefuls who are competing on its home turf. While the games didn't get off to a very promising start, with no medals won on day one, there have since been many impressive achievements from Team GB.
The British athletes are yet to win any gold medals, but have earned two silver and two bronze so far. However, the most impressive achievement came from swimmer Michael Jamieson (pictured right), who broke the British record for the 200 metre breaststroke during the first heat this morning. Michael will now go through to the semi-finals tonight and stands a good chance of taking home a medal if he reaches the final.
The male gymnastics team almost earned Team GB an additional silver medal yesterday, when it was briefly thought that the second placed team, the Japanese, would lose their medal due to a mistake made by one of their gymnasts. However, the Japanese team protested and their medal was returned to them, meaning the Brits, including Louis Smith and Kristian Thomas, were awarded bronze.
Image courtesy of Lia Toby/WENN.com.
more sports stars
Tom Daley and Pete Waterfield miss out on Olympic medals
David Beckham to appear in Olympic opening ceremony
Nicole Scherzinger angry at Lewis Hamilton's wild party
Andy Murray goes through to Wimbledon 2012 final