Karl: "I Don't Like
The Sister's Face"
Fashion legend Karl Lagerfeld has criticised Kate Middleton's sister Pippa, saying he doesn't like her face and she should only show her famous bum!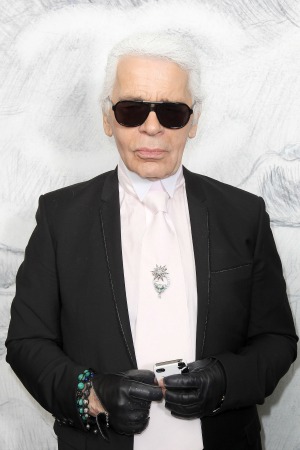 Karl Lagerfeld has added another celebrity to his list of enemies, this time a relative of the Royal Family. Speaking about Prince William's wife, Lagerfeld told Grazia magazine: "Kate Middleton has a nice silhouette… I like that kind of woman." But on the subject of her sister Pippa, Karl said, "I don't like the sister's face. She should only show her back."
Karl was probably referring to Pippa's bottom, which she became famous for following her role as maid of honour in Kate and William's wedding. While Karl may not think Pippa is a model in the making, the British public seem to disagree. Pippa was voted 11th sexiest woman in the world in FHM's annual poll for 2012, far ahead of Kate who came in 32nd.
Karl has made the news regularly in recent months for his opinionated comments on celebrities including Lana Del Rey and Adele. Of Lana, he asked "Is she a construct with all her implants?" while he has accused stars such as Adele and Heidi Klum of being "too fat." Karl has sometimes been accused of encouraging eating disorders with his frequent comments about people he believes are overweight.
Image courtesy of JSB/PixPlanete/WENN.com.
more on the royal family
Naomi Watts to play Princess Diana in biopic Caught In Flight
Paul McCartney and Elton John play Jubilee concert
Prince William celebrates 30th birthday with breakfast in bed
Kate Middleton sets summer trends at the Queen's Jubilee