Olympic Success In Rowing And Cycling
British cyclist Bradley Wiggins won gold in today's time trial, making him the most medalled British Olympic athlete in history, and earlier today the women's rowing team gave Team GB its first 2012 gold medal. What a great day for British Olympians!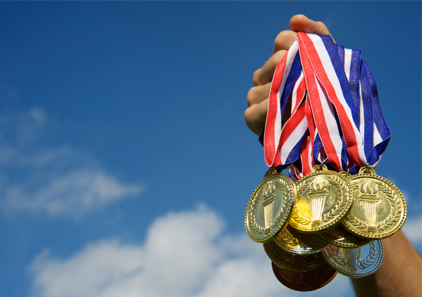 Team GB won their first two Olympic gold medals for London 2012 today, thanks to rowing team Helen Glover and Heather Stanning, and cyclist Bradley Wiggins. Both wins were record-breaking, as Helen and Heather were the first British female rowing team to win an Olympic race, while Bradley now has the most Olympic medals of any British sportsperson in history.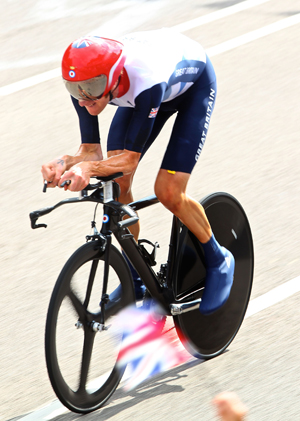 Wiggins beat world champion Tony Martin in the time trial race this afternoon. Martin took the silver medal, while another Brit, Chris Froome, came in third. It was a great achievement for Froome but was overshadowed by Wiggins' record-breaking win, as was the case when Chris came second to Bradley in the 2012 Tour de France.
When Bradley's win was confirmed, the crowd roared with excited applause and chanted his nickname, "Wiggo." Bradley now holds seven medals, the most ever achieved by a British athlete in the Olympics, and four of them are gold. However, he will need to win one more gold medal to match rower Steve Redgrave, who is the most successful British Olympian of all time having won gold on five occasions.
Photo of Bradley Wiggins courtesy of WENN.com.
more sport stars
Tom Daley and Pete Waterfield miss out on Olympic medals
Nicole Scherzinger angry at Lewis Hamilton's wild party
David Beckham to appear in Olympic opening ceremony
Maria Sharapova joins Wimbledon sexism debate