Brits Win Eight Golds In Just One Weekend
The British team won eight gold medals at the London Olympics at the weekend with success stories including Andy Murray and Jessica Ennis.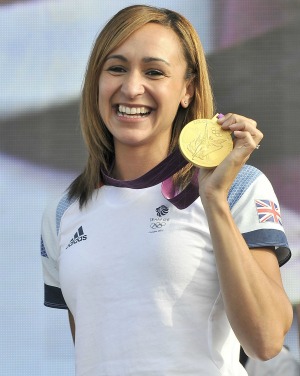 This weekend was named a "golden weekend" by The Guardian newspaper after the U.K. won eight medals in just two days at the London Olympics. Saturday was even nicknamed Super Saturday as the Brits won an impressive six medals in one day, including three within just one hour! It seems the enthusiastic home crowd have inspired Team GB to perform at their best, and they now sit in third place on the Olympic medals table, only behind super sports powers the U.S.A and China.
Two of the weekend's gold medals came from athletes who were the hot favourites to win in their sports, Jessica Ennis in the heptathlon and Andy Murray in the tennis. For Murray the win was particularly special following his disappointing loss in the Wimbledon final earlier this summer. He also won a silver medal in the mixed doubles on the same day, playing with 18-year-old Laura Robson.
Other gold medals came as more of a surprise, for example Greg Rutherford in the long jump and Mo Farah in the 10,000 metres. Farah made history as the first British athlete to ever win gold in this race at the Olympics. Team GB now has a total of 40 medals, including 18 gold, 11 silver and 11 bronze.
Image courtesy of George Chin/WENN.com.
more on the games
Jessica Ennis kicks off heptathlon with hurdles world record
Ed Sheeran to duet with Pink Floyd at closing ceremony
Bradley Wiggins wins gold and breaks Olympic record
Team GB break records and win medals at Olympics