Will Chris Beat Steve Redgrave's Record?
Scottish cyclist Sir Chris Hoy is the favourite to win gold at today's keirin event, which would make him the most successful British Olympic athlete in history.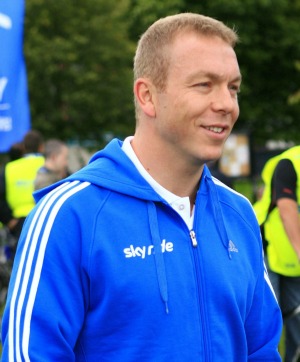 Team GB may add another impressive achievement to their list for the 2012 Olympics today, as cyclist Sir Chris Hoy is predicted to win his sixth gold medal. If he is successful, that will put him ahead of Sir Steve Redgrave as the British athlete who has won the most gold medals of all time.
Chris will compete in the keirin event this afternoon, which is an unusual race where cyclists follow a motorised bicycle, known as a derny, around the course. The derny gradually increases in speed until the final lap where competitors must sprint to the finish but will be disqualified if they catch up with the derny. The final sprint can be dangerous as cyclists jostle each other out of the way to take the lead.
Whether or not Chris is successful, today will be remembered as another great day for Team GB thanks to Alistair Brownlee and his brother Jonny. Alistair won gold in the triathlon earlier today, while Jonny finished in third place, taking bronze. Their success was particularly impressive as Great Britain had never even won a medal in this sport before.
Image courtesy of WENN.com.
more sport stars
Jessica Ennis kicks off heptathlon with hurdles world record
Bradley Wiggins wins gold and breaks Olympic record
Maria Sharapova joins Wimbledon sexism debate
Nicole Scherzinger angry at Lewis Hamilton's wild party