Bieber Recommends Propecia For Wills
Justin Bieber has criticised Prince William for losing his hair at a young age and suggested he should use a treatment, such as Propecia.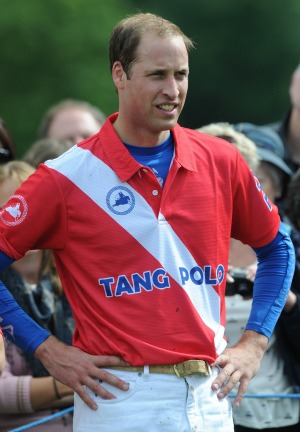 While every celebrity female wants to look like Kate Middleton, her husband Prince William is not such a style icon. The prince, who recently turned 30, has been mocked by teen pop singer Justin Bieber for his bald patch. Justin said an interview with Rollercoaster magazine, "I don't know why he doesn't just get those things, those products. You just take Propecia and your hair grows back. Have you not got it over here?"
William's hairline has been thinning rapidly since his mid-20s, and it's likely he will go bald much sooner than his father. Prince Charles still has quite a full head of hair at the age of 63, although it has been grey for many years.
Prince William should take comfort in the fact that he is not the only celebrity to lose his hair at a young age, and with the royals' popularity currently high, perhaps he could even start a trend. Other celebs with receding hairlines include 33-year-old Will Young, who often wears hats to cover up his hair loss. Maybe the two Wills should go on a hat-shopping trip together.
Image courtesy of Zak Hussein/WENN.com.
more on the royals
Designer Karl Lagerfeld criticises Pippa Middleton's looks
Naomi Watts to play Princess Diana in biopic Caught In Flight
Prince William celebrates 30th birthday with breakfast in bed
Paul McCartney and Elton John play Jubilee concert