Blake Goes On Near-Fatal Alcohol Binge
Amy Winehouse's former husband Blake Fielder-Civil is in hospital fighting for his life as a heavy drinking session has left him in a coma.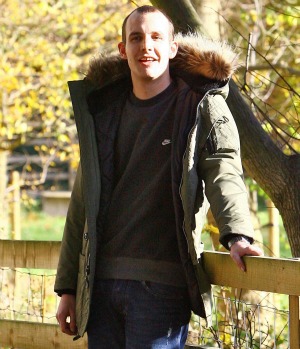 It has been revealed that Blake Fielder-Civil, Amy Winehouse's ex-husband, is in a coma following a drink and drugs binge last week. Fielder-Civil was discovered almost choking in bed by his partner Sarah Aspin last Friday, and was quickly rushed to hospital where it was discovered that he was at risk of multiple organ failures.
At hospital, Blake was put into an induced coma and remains on a life support machine. Sarah, who is mother to Blake's 15-month-old son, has said she believes Blake had relapsed and taken an illegal substance. She told The Sun, "I'm praying he'll survive, but I'm having to prepare myself that he may never wake up."
30-year-old Blake, like his late ex-wife, has had many issues with alcohol and drugs in the past. His drug addiction led to him to be sent to jail for burglary for 32 months, and Amy's father, Mitch Winehouse, has previously stated that he blames Blake for introducing her to a drug-fuelled lifestyle. However, recent reports had suggested he was recovering and was even working part time as a counsellor to help other addicts.
Image courtesy of WENN.com.
More celebrity health
Bob Hoskins retires from acting after Parkinson's diagnosis
Pete Doherty thrown out of rehab clinic for being disruptive
Clive James confirms he is terminally ill with cancer
Jack Osbourne diagnosed with multiple sclerosis