Team GB End London 2012 With 65 Medals
Team GB achieved their best result in over a century at the London 2012 Olympic Games, winning 65 medals thanks to star athletes such as Tom Daley, Mo Farah and Bradley Wiggins.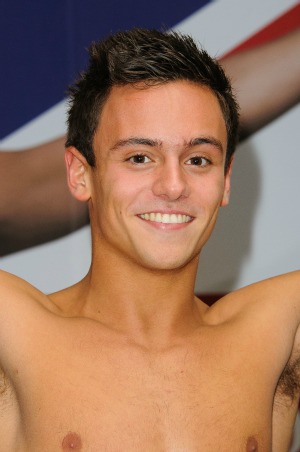 After a triumphant final weekend, Great Britain completed the London 2012 Olympics with an impressive tally of 65 medals, including 29 golds. This was the country's best result since 1908, over 100 years ago, and put Team GB in a very respectable third place behind Olympic giants the U.S.A. and China. Many of Britain's greatest athletes have become household names over the past two weeks, including cyclist Bradley Wiggins, runner Mo Farah and track and field athlete Jessica Ennis.
Team GB earned eight more medals over the last weekend, including four gold medals from Farah in the 5,000 metres, Luke Campbell and Anthony Joshua in the boxing, and Ed McKeever in the Men's Kayak. Another notable win came from diver Tom Daley, one of the most popular and well known young athletes, who collected his first Olympic medal, bronze, in the highly competitive men's ten metre platform event. Although he narrowly missed out on winning gold, having been in the lead after the penultimate round, he seemed ecstatic with third place and jumped into the pool in celebration with his proud teammates.
Overall, the London Olympics have been hailed as a success, not only due to Britain's sporting achievements but also the great organisation and positive atmosphere at events. Chairman of the organising committee Seb Coe said at a press conference this morning: "We said at the beginning of this that this would be a Games for everyone, and I think by the end of last night we were able to say these were a Games by everyone. And that is exactly what we set out to achieve seven years ago."
Image courtesy of WENN.com.
More on the Games
Nicola Adams wins first women's boxing gold at Olympics
Kate Middleton cheers on the Olympic women's hockey team
Victoria Pendleton earns Olympic silver medal in final race
Jessica Ennis kicks off heptathlon with hurdles world record