All Hail The Kings
And Queens Of SW3
It may have opened to a litany of scorn as yet another reality TV show, but Made in Chelsea (or MiC as it's known) has legions of fans. We just can't get enough of these posh toffs with their gorgeous hair, plummy accents, and fabulous fashion statements. We're already chomping at the bit for the upcoming fourth season.
Our favourite girls
The ladies of MiC have clearly charmed the masses with their outrageous behaviour, multi-coloured hair (that would be Gabby) and boho-chic style (a nod to Caggie). Who reigns for us?
Caggie Dunlop
With the most perfect pout around, singer-songwriter and all-round guys' girl Caggie is leader of the pack. The "will they, won't they" shenanigans between her and Spencer dominated Season One and remain a constant source of potential tension no matter who the other is dating.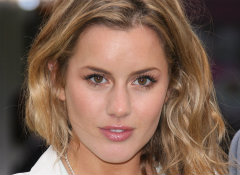 Millie Mackintosh
Wealthy thanks to her family's creation of Quality Street chocolates and sweets, Millie Mackintosh is a firm favourite. Her lithe figure, unsmiling nature and loyalty to her friends make for an odd but somehow endearing demeanour. Her heartache over Hugo and devastation at Rosie's disloyalty in Season Two brought her legions of new fans and, as the latest girlfriend to rapper Professor Green, she has hit new heights of cool.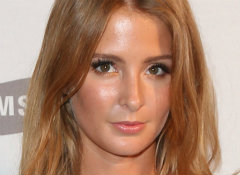 Binky Felstead
An outdoors kind of girl living it up in urban London, Binky is loved for her gorgeous looks and less-than-academic outlook on life. She used to think Bloomberg was a type of flower and doesn't always get the punchline of a joke — but her kindness to her friends, her delicious interaction with BFF Ollie, and general dim-but-kind demeanour puts her firmly in our top three.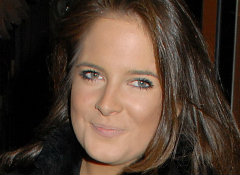 And our pick of the lads
Hugo Taylor
His debonair flare, slight quiff and constant cheeky grin make Hugo a hot pick for women across the country. He has style and grace, he's definitely not a player compared to the rest of his friends, and he's now firmly loved up. Could Season Four see an MiC wedding? Though he didn't behave perfectly during his breakup with Millie, he seemed to come out of the whole mess glowing. Must be that smile…
Spencer Matthews
The bad boy of the Chelsea brat pack, Spencer Matthews is the main focal point of every season. Whether it's his innate love for Caggie, his mess of a hook up with Louise or his general philandering ways, there is something about his thick hair, super-cheeky smile and gravelly charm that leaves us swooning.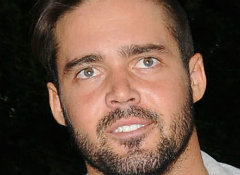 Ollie Locke
With looks that wouldn't seem out of place on the cover of a Mills & Boon novel, Ollie is the guy we all want as a new best friend. His relationship with Gabby was akin to car-crash television, and then his "I think I'm gay but I'm not sure" outing was unsurprising. He is divine and the male best friend we all hanker for.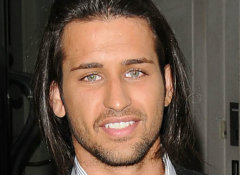 Image credit: WENN
More television news
ITV set for "summer of love" thanks to the Queen and Shazam
Daniel Radcliffe set to star in tv drama with Mad Men's Jon Hamm
Darcey Bussell confirmed as new "Strictly Come Dancing" judge
More From SheKnows Explorer