Melanie Gets Serious With Twitter Toyboy
TV presenter Melanie Sykes is engaged to her boyfriend Jack Cockings, who is 16 years her junior, only four months after they met on Twitter.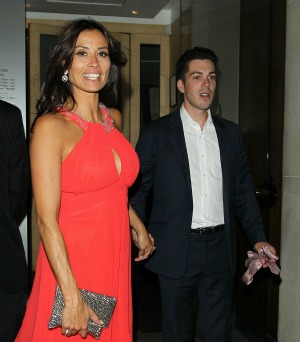 Melanie Sykes seems to be caught up in a whirlwind romance with boyfriend Jack Cockings, who she famously met via Twitter. They have known each other four months, and first met in person three months ago, but already they are celebrating their engagement. The couple have caused controversy not just because of the unusual way they met, but also because of their 16-year age gap.
Melanie, who is a 42-year-old mother of two, was previously married for eight years to actor Daniel Caltagirone, but they separated in 2008. Cockings, a 26-year-old roofer, asked Sykes out over Twitter. After exchanging flirty messages they eventually met and have been dating ever since. Jack has been introduced to Melanie's children, and reportedly gets on well with them, hence her decision to make the relationship more permanent.
Melanie isn't the first celebrity to meet her partner on Twitter. In fact the social networking site has helped a number of stars to find love. Cricketer Shane Warne and actress Liz Hurley began their relationship with very public flirting on Twitter and are currently engaged to be married.
Image courtesy of WENN.com.
More celebrity couples
Robert Pattinson laughs off breakup on The Daily Show
The Saturdays star Mollie King linked to cricketer Stuart Broad
Peter Andre spotted on theatre date with Emily MacDonagh
Nicole Scherzinger angry at Lewis Hamilton's wild party