Kate In Talks To Duet With U.S. Rapper
OutKast rapper Big Boi has tweeted revealing he has been speaking to reclusive British singer Kate Bush about collaborating on a new song together.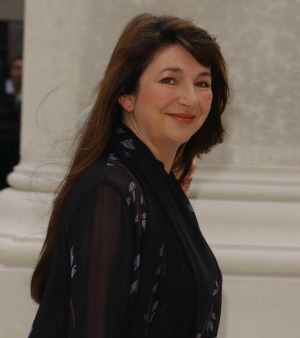 OutKast member Big Boi (or Antwan Andre Patton, as his mother knows him) tweeted some surprising news last night. The rapper, who has previously worked with Mary J. Blige and Missy Elliott, claims that he had a phone conversation with Kate Bush! Kate is most famous for her hits in the 1970s and 1980s such as "Wuthering Heights" and "Running Up That Hill." She is notoriously reclusive so it was a great surprise to hear she was in talks with an American hip-hop star about a collaboration.
Big Boi has said before how much he wants to work with Kate, as he is a big fan of her work. In November 2011 he said that he would like to "produce a song and write it from scratch" with Kate. He told Rolling Stone he'd been a fan of the English singer since school, when his uncle introduced him to her music. When his tweet about speaking to Bush on the phone attracted questions about whether a duet could be on the cards, the rapper responded "Stay tuned..... ooooowwww!"
Kate is experiencing something of a resurgence in popularity at the moment, since her song "Running Up That Hill" featured in the London 2012 Olympic closing ceremony on Sunday. She re-recorded her vocals especially and released a new version of the song which has now risen up the U.K. iTunes chart, and is expected to feature in the Top 10 this weekend.
Image courtesy of WENN.com.
More music news
Lily Allen will release new music as Lily Rose Cooper
Robbie Williams says new solo album is almost finished
Tulisa grieves for friend who appeared in her music video
Charlotte Church wins libel case against tabloid The People