TV Host Moved House To Hide From Paparazzi
Xtra Factor presenter Caroline Flack has revealed she had to move house to hide from the paparazzi who hounded her after her romance with One Direction's Harry Styles.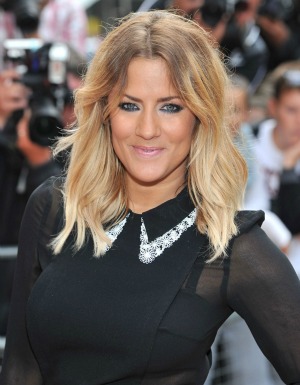 Caroline Flack has revealed that there is a big downside to dating one of the U.K.'s biggest pop heartthrobs. The 32-year-old TV presenter was in a controversial relationship with teen star Harry Styles of boyband One Direction for three months last year. When news of the romance became public knowledge, Caroline was targeted by paparazzi desperate to catch a glimpse of the Xtra Factor host.
In an interview with Fabulous magazine, Flack said she used to live in a house where the front door opened onto the street, but she was met every day by "20 men staring at you with cameras." She felt embarrassed by the fuss and was constantly apologising to her neighbours, so eventually decided she had to move somewhere more private. She says she feels much happier in her new place, which is in East London.
However, it's not just the paparazzi that Caroline has to worry about. She is also still a target for nasty comments from One Direction fans, a year after her romance with Styles. Caroline has received death threats via Twitter and was recently mocked in an unofficial One Direction magazine published in America, with comments such as "Date boys your age, not your shoe size."
Image courtesy of WENN.com.
More TV presenters
Melanie Sykes engaged to boyfriend she met on Twitter
TV host Christine Bleakley denies new cancer scare rumours
Nick Grimshaw to replace Moyles on Radio 1 breakfast show
Exclusive: Olly Murs reveals he is "100 per cent single"