Fans Pay Tribute To Childhood TV Hero
Eccentric TV wildlife expert Terry Nutkins, who appeared in series such as Animal Magic and The Really Wild Show, has died at the age of 66 after suffering from leukaemia.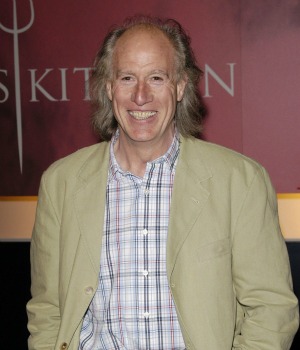 It's sad news today for those who grew up watching children's BBC wildlife programmes, such as Animal Magic and The Really Wild Show, as it has been announced that presenter and animal expert Terry Nutkins has died. Nutkins was being treated for leukaemia in Scotland when he died yesterday, after a nine-month battle with the illness. He was 66 and had eight children.
Nutkins was known for his wild, bushy hair and eccentric personality, which made him popular with children. He dedicated his life to working with animals from a young age, first volunteering at London Zoo, which was close to his home, then moving to Scotland aged 11, without his family, to help care for otters. He wasn't even put off by a dramatic incident when he was 15, losing the tops of two of his fingers when they were bitten off by a wild otter.
His TV career began in the 1980s when he co-presented the children's BBC programme Animal Magic with fellow wildlife expert Johnny Morris. He went on to co-host The Really Wild Show with Chris Packham and later appeared as a celebrity guest on shows such as Ready Steady Cook. Current BBC presenter and explorer Ben Fogle was one of many people to pay tribute to Terry on Twitter, saying he was "one of my childhood inspirations."
Image courtesy of Vince Maher/WENN.com.
More celebrity deaths
Green Mile star Michael Clarke Duncan dies after heart attack
Irish author Maeve Binchy dies at 72 following short illness
In memory of Ray Bradbury: Three books not to miss
Bee Gees lead singer Robin Gibb dies after cancer battle