Mirren To Reprise Role As Her Majesty
British actress Helen Mirren will play the role of Queen Elizabeth II for the second time in Peter Morgan's new West End play, The Audience.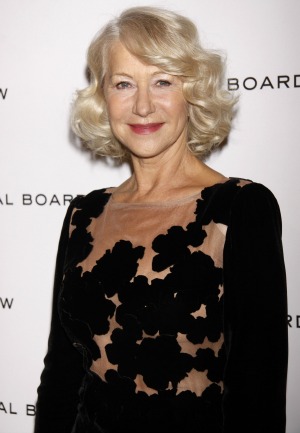 When Peter Morgan, the screenwriter of award-winning film The Queen, wrote a new play about the British monarch there was only one person who could play the lead. Helen Mirren won an Academy Award for her portrayal of Queen Elizabeth II in the 2006 movie and will now reprise the role in Morgan's forthcoming West End production, The Audience. The play opens at the Gielgud Theatre in February 2013 and is expected to run until at least June.
The Audience will imagine the meetings that would have taken place between the Queen and various of her Prime Ministers during her 60-year reign. Mirren told the Daily Mail that she was hesitant to accept the part at first, not wanting simply to be known "as the actress who played the Queen." However, she was convinced to get involved after meeting Peter Morgan, the producers and the Tony Award-winning designer Bob Crowley.
If The Audience is a hit in the West End, it's possible it could be adapted for the big screen. Peter Morgan's previous political play Frost/Nixon became a critically-acclaimed film and he has also worked on other successful reality-based movies, such as The Last King of Scotland and The Other Boleyn Girl.
Image courtesy of Joseph Marzullo/WENN.com
More British actresses
Elizabeth Hurley criticised for designing bikini line for kids
Keira Knightley wins over critics with role in Anna Karenina
Sienna Miller and Tom Sturridge welcome baby girl Marlow
Prince Harry's film star crush won't be next Kate Middleton