Pack The Perfect Summer Picnic
Discovering an idyllic grassy and delicately shaded spot to lay out a picnic spread is one of the most anticipated summer events for families, couples, and for all those who want to get away and enjoy some delicious outdoor dining time. It appears that the most challenging aspect of planning a picnic isn't finding the perfect location; it is actually selecting the ideal picnic menu. Chef John Kurapatwa, executive chef shares his favourite picnic recipes and his tips for packing your picnic lunch.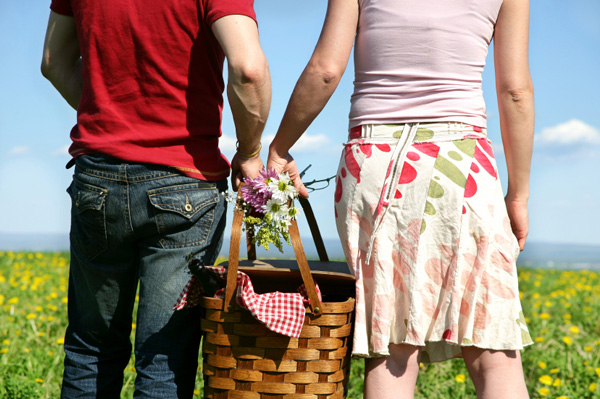 Packing the perfect basket
Who better than a chef to recommend tasty tips and recipes for your picnic? But don't panic -- you don't have to be an expert chef or culinary wiz to follow a chef's lead. The simplicity of Chef John Kurapatwa's picnic suggestions will leave you pleasantly surprised.
Get a theme
"If it is a romantic lunch for two, pack a CD of love songs and bite-sized foods to feed each other," says Chef Kurapatwa. "If it is family outing, bring easy, fun things for the kids to eat and some games to keep them entertained."
Plan ahead
With over 20 years of culinary experience, Chef Kurapatwa understands the importance of being well prepared. "Planning ahead will ensure you to pack only necessary items, and it will help you resist the urge to keep adding things to your basket," he advices. "Bring the essentials such as your favourite foods, a blanket and some comfy pillows."
Pack items properly
"Make sure that your wine bottles, as well as any other breakable items, are packed securely and cushioned against breakage," recommends Kurapatwa. "Also, pack liquids, condiments, sauces and dressings in tupperware or any other tight lidded containers. The last thing you want is a nasty spill ruining the rest of the items in your basket." The executive chef also suggests using hot and cold packs to help foods remain at their proper temperatures. Frozen drinks such as lemonade make great ice packs.
Remember to clean up
Make sure you bring all the items you will need to clean up, such as wet wipes, paper towels and rubbish bags to make the process easy and manageable.
Add a well-paired wine
Chef Kurapatwa say, "As a rule, I think your personal tastes should come first with any wine pairing. But for a picnic, you should definitely chill whatever wine you choose, red or white."
Kurapatwa offers the following picnic pairings:
Reislings and rose wines usually have the broadest appeal. They also go well with many different traditional picnic food, such as BBQ meats, chicken, and hot dogs.
Fresh fruits like nectarines, peaches and berries go well with a Chardonnay.
Meat and cheese boards are nicely paired with a Beaujolais or Cabernet.
Next: Perfect picnic basket recipes
More From SheKnows Explorer