Quick And Simple Dinner Recipes For The Family
Life is so hectic these days that it can sometimes be hard to cook healthy meals for the family and still have time for all the other responsibilities life throws at us. Below are three very simple and easy dinner recipes which are tasty and nutritious but take no longer than 30 minutes to cook!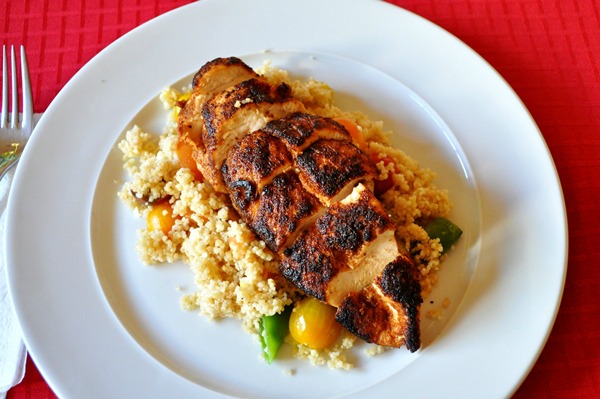 Cheese and mushroom chicken
Serving size 4
Ingredients:
4 tablespoons olive oil
2 chicken breasts
250 grams fresh button mushrooms, sliced
1 large onion, chopped
1/2 clove garlic, chopped
75 grams mozzarella cheese, shredded
Salt and freshly ground black pepper to taste
Directions:
Preheat oven to 200 degrees C. Wash the chicken and cut each breast in half.
Heat 2 tablespoons oil in a large pan over medium-high heat. Sear the chicken, turning until no longer pink, for five minutes.
In another large pan heat 2 tablespoons oil over a medium-high heat. Stir in the mushrooms, onions and garlic. Cook for five minutes.
Pour the contents of both pans into a baking dish, season well, Then sprinkle the cheese over the top, and bake for 10 minutes.
Thai beef stir-fry
Serving size 4
Ingredients:
2 large garlic cloves, chopped
1 1/2 tablespoons lime juice
3 tablespoons soy sauce
3 tablespoons brown sugar
1 tablespoon olive oil
1 red chilli, thinly sliced
1 red onion, sliced
1 yellow pepper, sliced
1 red pepper, sliced
175 grams broccoli
150 grams broad beans, soaked in boiling water for one minute
50 grams cashew nuts
600 grams beef sirloin, sliced into strips
Directions:
Mix the garlic, lime juice, soy sauce and sugar together in a bowl.
Heat a frying pan over a high heat and add half the olive oil. Fry for two minutes on each side, then remove and cut into thin strips.
Heat the rest of the olive oil in a wok over a high heat. Add the chilli, onion, peppers and broccoli.
Stir-fry for a couple of minutes, then add the broad beans and cashews and stir-fry for another four minutes.
Stir through the strips of beef and cook for a further minute.
Pour over the dressing, toss and serve in bowls.
Pesto pasta
Serving size 4
Ingredients:
30 grams fresh basil
1½ cups pine nuts
1 garlic clove
5 tablespoons olive oil
4 tablespoons parmesan cheese
300 grams green beans
400 grams fresh fettucci
Directions:
Chop the basil, pine nuts and garlic up using a food processor.
Stir in the olive oil and cheese to the mixture.
Cook the green beans in salted water for 5–7 minutes.
Add the fresh pasta to the green beans and boil for three minutes.
Drain the green beans and pasta.
Add the pasta and green beans to the pesto mixture and if it is too thick thin it with water.
Serve immediately.
More on quick and easy meals
Super simple 30-minute family meals
Fast dinner fixes for busy mums
Fast, nutritious meals for your family
More From SheKnows Explorer