How To Choose What
To Eat In A Pub
Once upon a time pubs were little, quaint watering-holes with a huge choice of local beers, ales and spirits and limited food. In the last 20 years they have become more and more sophisticated with more varied menus and plush surroundings. However, more choice means harder decisions, and it can be difficult to know what to go for on the menu.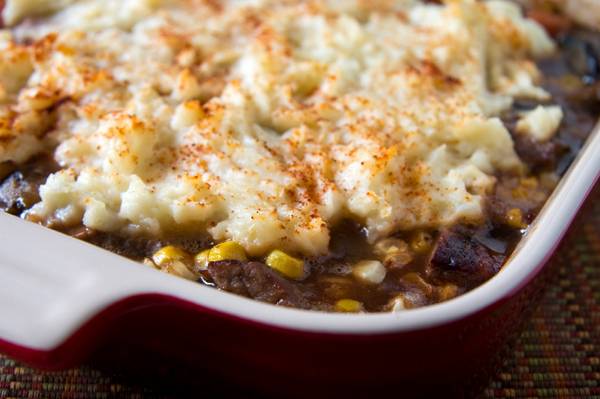 Be daring
Do not be put off ordering meals that sound rather sophisticated because you don't think a pub could pull it off. Many pubs now serve the same food as pricey restaurants and want to be considered on the same level as far as quality of food is concerned. There is also a new breed of pub popping up all over the U.K., which markets themselves as gastropubs. This refers to a pub that sells high-end beer and food. The term was invented by two landlords in 1991 who wanted to set their London pub apart from the others. Nowadays, pubs often employ extremely talented and well-qualified chefs – gone are the days when the waitress heated your meal up in the microwave when she had time. Pubs are also often set in idyllic country locations – unlike most restaurants – and many have beer gardens attached to them, so if the sun does decide to show itself, you have a place to sit and enjoy your food with a beer.
Order from the specials menu
The specials menu is often a chance for the chef to try out new recipes and ideas. They can then gauge the response from the customers and decide whether to put it onto the standard menu. This is also a great way for diners to experience something new, especially if they eat at the restaurant regularly and know the menu. You can also always guarantee that the chef will have put 100 per cent into the special menu as they know many regulars will order off there and expect to be wowed. Another reason a dish is added to the specials menu is because the ingredients used to make the dish were on offer at the morning market. Not only is this great for the restaurant as they have stumbled upon cheap ingredients but it also means the ingredients are likely to be as fresh as possible. Specials also tend to be very seasonal and so will include dishes that you can only get at certain times of the year due to ingredient availability -- so they are perfect to order while you have the chance!
Go traditional
There is a silent rule among all British pubs that as long as you can do traditional British food well, you will be OK. Traditionally, good "pub grub" was defined by very English dishes such as shepherds pie, fish and chips and sausages and mash, and many pubs still specialise in that kind of food. If unsure what to order, go for one of these as you are in the best place and can be sure it will be done as well as possible. These are perfect in cold weather as they are filling and warm you up!
More on eating out
5 Meals that every guy loves
Eating right when eating out
Tips for eating out with your family on a budget
More From SheKnows Explorer