Cook With Different Types Of Vinegar
Some people flinch at the word "vinegar" and would never use it for anything more than to give their fish and chips a bit more flavour. However, there are several different types of vinegar, including apple cider and balsamic, and it is an extremely versatile ingredient to use in cooking. Below are three tasty recipes using different types of vinegar that are sure to make your mouth water!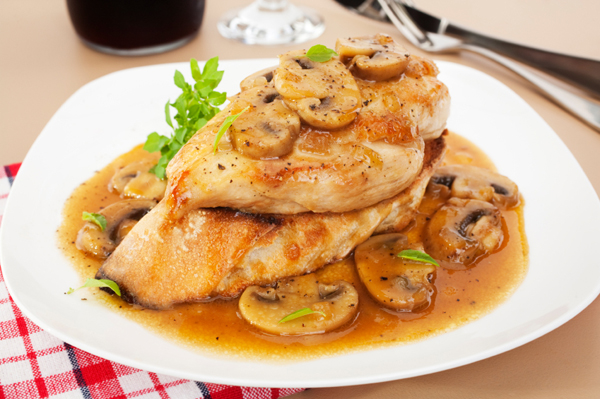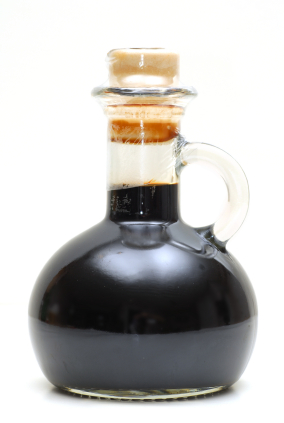 Chicken with balsamic vinegar
Serving size 4
Ingredients:
4 chicken breasts
salt and pepper to taste
350 grams fresh mushrooms, sliced
2 tablespoons plain flour
2 tablespoons olive oil
6 cloves garlic
2 fluid ounces balsamic vinegar
6 fluid ounces chicken stock
1 bay leaf
1/4 teaspoon dried thyme
1 tablespoon butter
Directions:
Season the chicken with salt and pepper.
Rinse the mushrooms and pat dry.
Season the flour with salt and pepper and leave the chicken breasts in the flour mixture.
Heat oil in a frying pan over a medium-high heat and saute the chicken until it is nicely browned on one side.
Add the garlic.
Turn the chicken breasts and scatter the mushrooms over them. Continue frying, shaking the pan and stirring the mushrooms. Cook for about three minutes.
Add the vinegar, stock, bay leaf and thyme. Cover tightly and simmer over a medium-low heat for 10 minutes, turning occasionally.
Transfer the chicken to a warm serving dish and cover with foil.
Continue simmering the sauce, uncovered, over a medium-high heat for about seven minutes. Add butter or margarine and discard the bay leaf. Pour this mushroom sauce mixture over the chicken and serve.
Apple cider vinegar chicken
Serving size 4
Ingredients:
4 chicken breasts
4 teaspoons garlic salt
8 fluid ounces cider vinegar
Directions:
Preheat oven to 175 degrees C.
Place the chicken breasts in a baking dish. Sprinkle with the garlic salt, then pour the vinegar over everything.
Bake for 35 minutes or until chicken is browned and cooked through.
White wine vinegar chicken
Serving size 2
Ingredients:
5 fluid ounces water
5 fluid ounces white wine vinegar
1 tablespoon black pepper
2 tablespoon garlic salt
2 tablespoon worcestershire sauce
1 tablespoon hot chilli sauce
3 tablespoon margarine, melted
2 chicken breast halves
Directions:
Place the water, vinegar, pepper, garlic salt, worcestershire sauce, hot chilli sauce and melted margarine into a large, resealable plastic bag.
Shake then add the chicken halves.
Seal the bag, then shake it to coat the chicken.
Place the bag in the fridge to marinate for at least four hours.
Preheat the grill to a medium-high heat. Remove the chicken from the marinade.
Cook the chicken on the pre-heated grill until it is no longer pink in the centre.
More vinegar recipes
Balsamic fig vinegar
Tomato and balsamic vinegar rice
Strawberry balsamic vinegar
More From SheKnows Explorer