Give That Nasty Headache The Heave-Ho
We have all done it. You down those drinks as if they are going out of fashion and then wake up the next day with a nauseas feeling and a banging headache. Well, rather than resign yourself to a day of feeling terrible, try some of these foods -- which can help you get over your hangover so you don't jump back into bed and hide under the covers.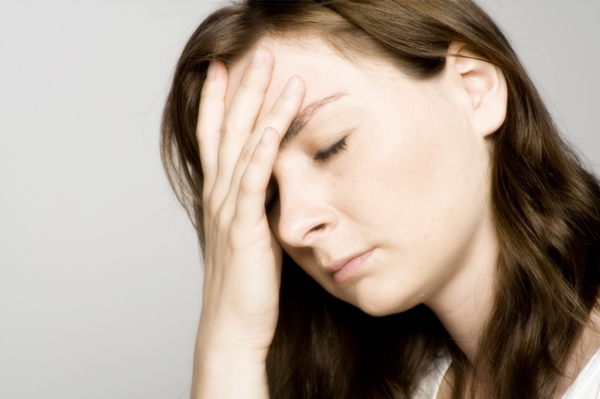 A fry-up
Yes, believe it or not the old wives' tale is actually true. A generous helping of fried eggs, bacon, sausage and black pudding is great for making that headache go away. The reason behind it is that fried and fatty foods stick to the lining of the stomach and slow down the absorption of alcohol into the blood stream. In essence, they soak up all that nasty alcohol. This cure is even more effective if eaten after a night's drinking but before you go to bed, which is why late night drinkers' takeaways are so invaluable.
Bananas
These are full of nutrients including potassium, which is one of the key vitamins lost when you drink alcohol. They replace your lost resources and so can help beat a hangover. Bananas are even better coupled with a large fatty meal.
Eggs
Eggs are a great hangover food. Not only do they contain fat, protein and carbs, which all help replenish your body, but also they include the amino acid cysteine, which has been proven to break down hangover-causing toxins. Eggs are also very tasty!
Pickles
Although a rather unlikely hangover food, pickles are very effective nonetheless. Pickles are full of many minerals and vitamins – including vitamin A, iron, potassium, vitamin K, calcium, and manganese – and so perfect to replenish the lost nutrients in your body. They are also extremely easy to eat as no cooking or preparation is required. Just remember to get some jars in stock!
Water
Although not technically a food, water is so powerful in the crusade against hangovers that it deserves a mention. Hangovers are caused primarily by dehydration and that throbbing headache is a direct result of not having enough fluids in your system. Alcohol saps all fluids away so it is very important they are replaced regularly during your drinking session in the form of the occasional glass of water. However, if the hangover has already kicked in, you will be very surprised at how drinking at least a litre of water can have you feeling far better in no time.
More on foods that can make you feel better
Foods that help a headache
Foods that help menstrual cramps
Foods that help you sleep