Tasty Kale Recipe Ideas
Kale is from the cabbage family and is packed full of vitamins and minerals such as vitamins K, vitamin C, calcium and beta-carotene. Many people are unsure what to do with kale, but as a general rule you can cook it in the same way as you would cabbage, broccoli or any other leafy green vegetable. It is perfect to use in stews and hotpots, or as a seasoned side dish to have with meat or fish. To get you started, here are two kale dishes that your family will love.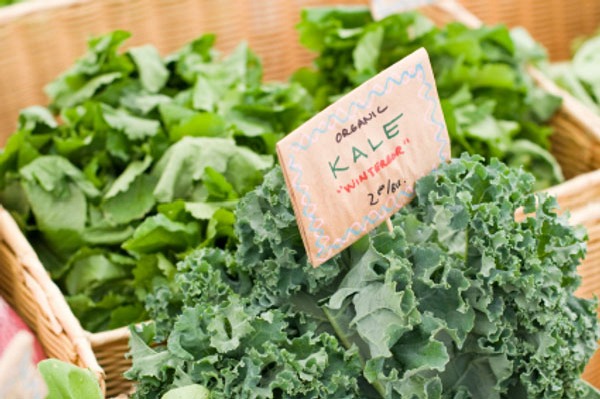 Tasty kale, bacon and pumpkin pot
Serving size 4
Ingredients:
1 pack streaky bacon rashers, finely chopped
1 medium pumpkin or butternut squash, peeled and cut into small cubes
3 shallots, peeled and halved
400 millilitres chicken or vegetable stock
200 grams kale, stalks removed and finely chopped
50 grams parsley, chopped
Salt and freshly ground pepper
Sourdough bread, toasted
Directions:
Fry the bacon in a medium-sized saucepan until crisp.
Add the pumpkin and shallots and fry until the edges start to brown, then add the stock and bring to a simmer.
Cover and cook for 15 minutes or until the pumpkin is tender.
Stir in the kale, cover and cook for five minutes or until tender
Stir in the parsley and season well. Serve with the toast.
Pasta with kale, chilli and anchovy
Serving size 4
Ingredients:
250 grams penne
4 tablespoon olive oil
1 red chilli, finely sliced
2 garlic cloves, finely chopped
4 anchovies, finely chopped
200 grams kale, shredded
Juice 1⁄2 lemon
50 grams parmesan, half finely grated, half shaved
Directions:
Boil the pasta. While its cooking, heat half the oil in a saucepan, then sizzle the chilli, garlic and anchovies.
Add the kale, then gently fry until tender, adding a drop of water if needed.
Drain the pasta, reserving a few tablespoons of the cooking water, then toss the pasta and water through the kale, adding the rest of the olive oil, lemon juice and grated Parmesan.
Serve scattered with the Parmesan shavings.
More Kale recipes
Easy kale recipes
Spaghetti with braised kale and walnuts
Raw kale and grapefruit salad
More From SheKnows Explorer