Beat Osteoporosis And Brittle Bones With Diet
Osteoporosis, which is the loss of bone density and thinning of the bone tissues, is on the rise. It is now estimated that the disease affects more than two million people in the U.K., and many of these may go on to suffer from broken bones and fractures, leading to the need for joint replacements over time.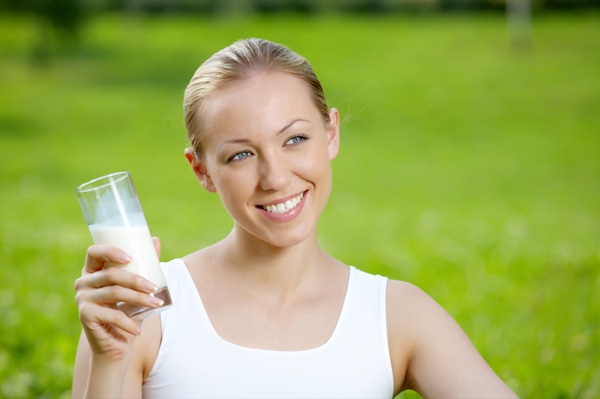 The rise in incidents of osteoporosis has been credited to the recent hype that dairy products are bad for health, which has led to one of the main sources of calcium being dropped from many peoples' diets. Fortunately, preventing or at least reducing the risk of osteoporosis can be largely controlled by diet. There are many foods that can strengthen bones, so if dairy isn't your thing, you can still make sure you are getting your dose of bone-friendly nutrients and vitamins. Here are our top five osteoporosis-fighting foods.
Dairy products
It is hard to avoid the fact that dairy products provide large amounts of calcium, which is great in fighting osteoporosis and weak bones. Goat milk is also a great source of calcium, so if you are worried about your bone health, you really should include dairy-rich foods in your diet. Even a glass of milk a day will keep the bones in better condition than no dairy at all.
Green leafy vegetables
Vegetables such as kale, broccoli, fennel, cabbage and green beans are rich sources of calcium and a great way to boost your calcium intake, if you don't want to eat dairy products. Steam them rather than boiling or roasting to lock in their nutrients and avoid destroying them. These vegetables are also full of phytochemicals, which are known to fight diseases and keep your immune system up to speed.
Nuts and seeds
Sesame seeds are a great source of calcium and so easy to slip into your diet without drastically changing what you eat. Sprinkle them on your morning cereal, or eat them with plain yoghurt for a super healthy and yummy dessert. Almond and brazil nuts are also excellent ways to boost your calcium intake and they are full of good fats (which can help lower cholesterol), selenium (which has been shown to help liver cirrhosis and heart disease) and vitamin E (which is a great antioxidant).
Tinned salmon and sardines
Tinned fish is a great, healthy source of calcium -- especially if it contains bones -- and so easy to introduce into your diet. Why not have salmon or sardines on toast with a few nuts or sesame seeds sprinkled throughout? You would be hard pushed to find a more calcium-rich meal than that, and it tastes great! What's more, children love this kind of food, so if you have no luck tempting them with green vegetables this may be the way forward!
Soy milk and tofu
These dairy alternatives are packed with calcium and can help you boost your daily calcium intake. Made from bean curd, they are vegetarian and dairy-free, so are suitable for people with intolerances and special diets. Soy milk can be used in the same way as diary – that is, on cereal and in tea and coffee – so adding a little every day is fairly easy.
More on osteoporosis
Osteoporosis: Expert answers to FAQs
Health issues for women over 40
Tips for strong bones and joints
More From SheKnows Explorer