Healthy Meals
On The Go
Days out are always great fun but with the entrance fees to many popular attractions already pretty high, lunch on top of that or a visit to McDonald's or Subway can really hike up the cost of your day. Picnics are a great way to avoid the commercial price traps and there is nothing better than packing up all sorts of goodies and heading to the countryside (or the beach, or the park) for a day in the sun.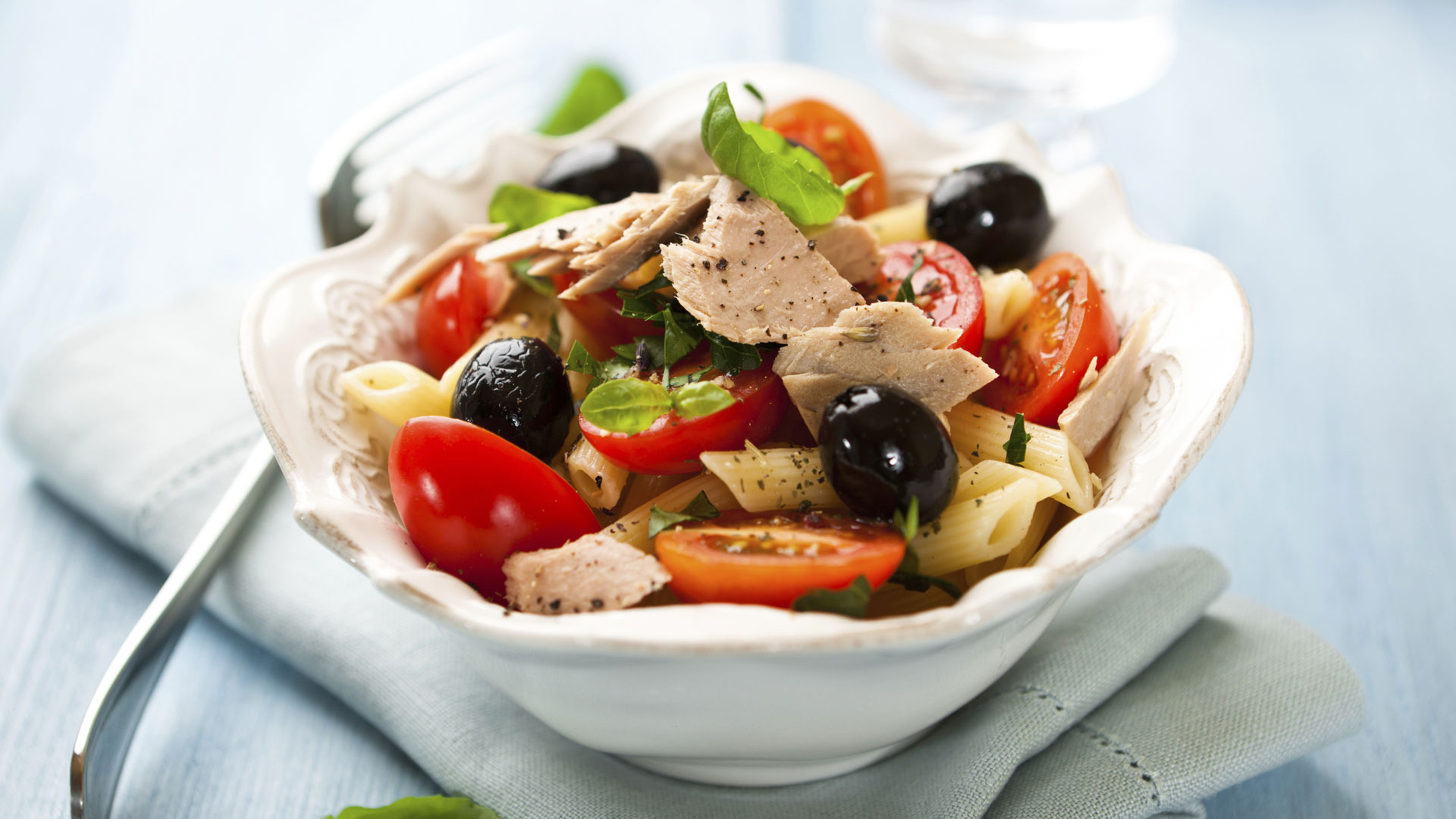 Photo credit: barol16/iStock/360/Getty Images
Picnics themselves can be an expensive business and with two or three children to cater for as well, cost can add up, leaving you wondering why you didn't just cough up for a Happy Meal instead. So you can enjoy your day out without breaking the bank, here are some great, healthy and home-made picnic and packed-lunch ideas, perfect for the whole family.
Don't stick to picnic food
If you fancy something a bit different you can turn nearly any meal into a picnic food. Making a chilli or spaghetti bolognaise the night before is a great option and will add variety to your picnic. It is also far more filling than sausage rolls and crisps. After you have cooked your chosen dish, simply divide it out into Tupperware containers and put in the fridge until you are ready to pack it up for the day. Kids will be excited by a new picnic concept and over the moon that they can have some of their favourite meals at a picnic.
Failsafe pasta
Pasta is a great meal to serve at a picnic and can all be made cheaply the night before. You can add almost anything you want to plain pasta, cook it up and then let it cool, and before you know it you will be serving your own, home-made deli menu! Pasta with tomatoes and ham is a very easy and cheap meal, but so tasty the kids will love it!
Stick to healthy snacks
Your kids are bound to want some snacks throughout the day, however big their lunch was. Rather than stock up with crisps and chocolate, which are unhealthy as well as pricey, arm yourself with carrot, cucumber and celery sticks, hummus dip and kale crisps. If not handing out chocolate will result in too much disappointment, buy some good-quality chocolates and wrap them individually yourself. Your kids will love the creativity and you can control how many they eat, and when. If you are still stuck for ideas here are two picnic recipes that are healthy, yummy and very easy to make!
Special Scotch eggs
Ingredients:
8 free-range eggs
400 grams coarse-ground pork mince
125 grams streaky bacon, rind removed and finely chopped
1 tablespoon ground black pepper
Flour, for dusting
250 grams fresh breadcrumbs
Olive oil, for deep-frying
Directions:
Hard-boil six eggs. Allow to cool. Peel.
Mix the mince, bacon and pepper in a large bowl. Season, dust your hands with the flour and pick up about 50 grams of mince.
Flatten the mix in one hand and with the other take an egg and wrap the mince around it until it is fully encased. Repeat with other eggs.
Beat the remaining eggs and roll each Scotch egg in the remaining flour, then dip in the egg and roll in the breadcrumbs.
Fill a deep pan two-thirds full with oil and put over a medium heat for five minutes.
Fry the eggs in batches of three for about ten minutes, until the coating is golden brown.
Cool and refrigerate for picnic.
Spanish pizza
Serving size 4
Ingredients:
4 tablespoons olive oil
50 grams butter
1 large onion, sliced
2 cloves garlic, crushed
250 grams new potatoes, diced, in their skins
1 red pepper, seeds removed, sliced
150 grams chorizo sausage, diced
1 pinch nutmeg
1/2 tablespoon paprika
6 large eggs
1 tablespoon flat-leaf parsley
Directions:
Heat a large frying pan, add the oil and butter followed by the onions and garlic. Fry gently until the onions have softened. Don't let them go brown, though.
Add the diced potatoes and red pepper, stirring occasionally until the potato is soft — about ten minutes.
Add the chorizo sausage to the pan and fry for a further two to three minutes before sprinkling in the nutmeg and paprika.
Beat the eggs with a fork, season, and pour into the pan, while still on a low heat. Tip the pan around until the egg is evenly distributed and the base has begun to set. Take the pan off the heat when the base has firmed up and the surface is set.
Slice the pizza into wedges, garnish with parsley and refrigerate until you embark on your picnic.
More picnic recipes
Pack the perfect picnic basket
Olympic picnic recipes
How to make a picnic-worthy potato salad without the mayonaisse
More From SheKnows Explorer