A Modern Classic
Although delicious, prawn cocktail has got a reputation for being a very '70s and '80s dish and so has fallen out of favour. However, it can easily be given a modern feel and is such a traditional British dish we should do all we can to keep it up there with the bangers and mash, fish and chips and shepherd's pie. Here is a great recipe that takes all the great aspects of a prawn cocktail but brings it into the 21st century.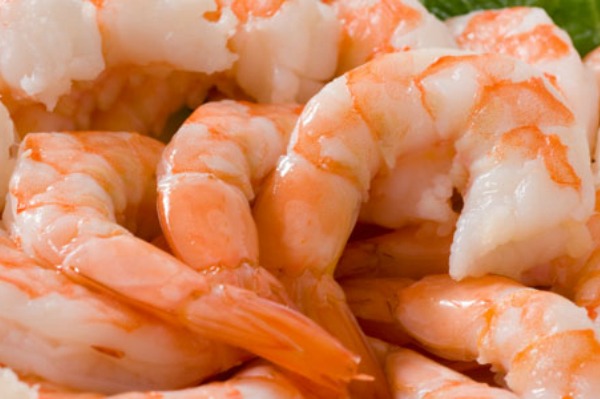 Serving size 1
Ingredients:
6 cooked prawns, shelled
1/2 avocado, cubed
1 diced oven-dried tomato
1 teaspoon lemon juice
1 teaspoon olive oil
1 teaspoon fresh coriander, chopped
1 teaspoon diced onion
Salt
Pepper
Basil oil:
Basil leaf
5 tablespoons olive oil
Chilli oil:
1/2 capsicum
1 fresh chilli
5 tablespoons olive oil
Directions:
Mix avocado, tomato, lemon juice, coriander, olive oil and onion in a bowl and place in a biscuit cutter on the centre of a plate.
Meanwhile place the basil oil ingredients in a blender and mix until they turn to a sauce. Then repeat with the chilli oil ingredients.
Pour the basil and chilli oils onto the plate around the biscuit cutter in a decorative manner.
Place the prawns onto the avocado and garnish with a sprig of coriander.
More british classics
Bangers and mash recipe
2 British Sunday lunch recipes
Traditional fish and chips
More From SheKnows Explorer