Our Diet Can Make
Us Or Break Us
Cosmetic surgery, implants, tucks, nips, diets – they all promise amazing results, but if prevention rather than cure is what you're after, why not fight the inevitable signs of ageing with good nutrition? Hordes of youthful Japanese women claim a healthy diet of raw fish keeps them looking youthful and it's well known that looking after yourself from the inside out has spiritual, mental and aesthetic advantages.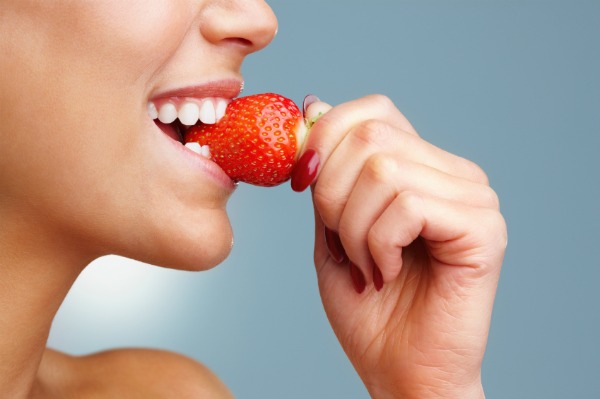 What foods should you avoid?
To start with, a good diet obviously isn't just about putting the right things inside your body, but it's also about avoiding foods that are harmful to you. We're all different, so a nutrition test is well advised. They can be expensive but they get extremely specific in their findings, and can highlight particular foods that might be making you feel sluggish, causing a greyness to your skin and even affecting your state of mind. Certain foods, however, should be avoided by us all, no matter what our unique make-up. Fast food should be a no-no for everyone. Caffeine and alcohol should be limited and don't overdo the protein. In small amounts it is necessary, but women who overeat animal-based proteins can experience calcium loss, which increases the risk of osteoporosis.
What foods should you eat?
Increase your intake of plant-based calcium, which is found in beans, broccoli and the "superfood" that is kale. Boost your iron intake by eating lean red meat, spinach and lentils. Focus your diet around plant-based foods mixed with grains so you get a good intake of fibre. Don't cut carbs out completely because, although this can help weight loss dramatically, good carbs are a necessary part of any diet. Whole grains such as brown rice and quinoa are an excellent source of good carbohydrates. Just try not to overdo the spaghetti -- it is a bad carb as it has been stripped of its fibre and most nutrients.
What foods will make me glow?
Aside from feeling better, certain foods have been linked to better skin which, let's face it, we're all after. Omega-3 fatty acids (which are found in oily fish such as sardines) are one such food type. Load up on these and you won't need to splash out on expensive serums. Omega-3s are also found in soya beans, prawns and sesame. Any food that contains antioxidants (these include vitamin B complexes, and vitamins C and D) should also be kept in mind when food-shopping. Antioxidants are bountiful in berries, hazelnuts, tomatoes and carrots, for example. Vitamin E comes in foods such as avocado and peanut butter, amongst others, and really helps to make your skin zing.
Keep these in mind, get lots of fresh air, and avoid cigarettes and too much sunbathing. You'll look and feel better in no time. And if you overhaul your diet to include the above, you can certainly indulge in a glass of wine or two without the effects being too detrimental to your precious skin.
More on healthy eating