The Best Of British
Each year, chefs and restaurateurs the world over wait with bated breath for Restaurant Magazine's "Top 50 Restaurants in the World" list to see if they're in it. Foodies flock to find out whether their favourites have made the list and discover which newcomers they need to bag a table at. This year three British greats appear on this coveted list and we're so proud. (Heston Blumenthal must have popped a few bottles of champagne too…)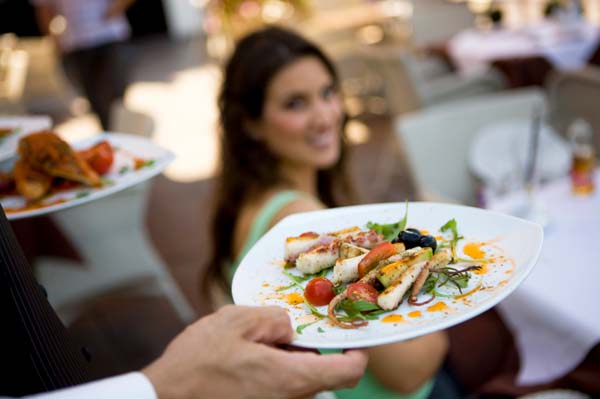 Dinner by Heston Blumenthal
The latest brainchild of molecular gastronomist Heston Blumenthal, Dinner has replaced his Fat Duck restaurant in this year's Top 10 and was the highest new entry in at ninth place. Based in the Mandarin Oriental Hotel in London's ritzy Knightsbridge, Heston and chef Ashley Palmer-Watts have aimed to recreate classic British dishes that date as far back as the 14th century. The decor is inviting and the atmosphere is totally unpretentious.
The Fat Duck
Down eight places to number 13, Blumenthal reigns again with the second-highest British entry on this year's list: the wacky work of genius that is The Fat Duck. Home of classic and now notorious creations such as snail porridge with Iberico Bellota ham, his surreal dishes are still revered 17 years after he opened in the small village of Bray. With three Michelin stars to its name and countless other accolades, tables are still extremely hard to get, so be prepared to join a lengthy waiting list.
The Ledbury
Nestled in West London's leafy Notting Hill, Australian chef Brett Graham has made waves with his two-Michelin-starred masterpiece of a menu that is simple and refined, but excellent time after time. Known as much for its faultless service as for its exceptional food, The Ledbury is the highest climber on the Restaurant list this year and recently topped the same magazine's National Restaurant Awards.
And who was number one?
Number one spot went, again, to Copenhagen's Noma. Though not a British restaurant, obviously, those visiting the Danish capital would do well to try to get a table. It is a culinary sensation that seemingly exploded out of nowhere. Considered to have recreated the amuse bouche cooking approach, the one-bite starter menu has changed the global perception not only of Nordic cuisine, but of cooking styles entirely.
More restaurant articles
Jamie Oliver to launch new restaurant at Gatwick Airport
Kim Kardashian has dinner with Kanye and Jay-Z in London
5 Ways to save money when eating out
More From SheKnows Explorer