How To Avoid Dinner Party Disaster
Dinner parties are a wonderful way to catch up with different friends all at once, introduce new ones, or even set friends up in a more subtle way than the double date. But hosting the perfect dinner party can be daunting and, on top of the inevitable pressure that comes with cooking, the house needs to look its best, and the table laid perfectly before a dress is even thrown on or mascara applied. Yet dinner parties should be enjoyed by all and, if planned right, don't have to be a source of serious stress.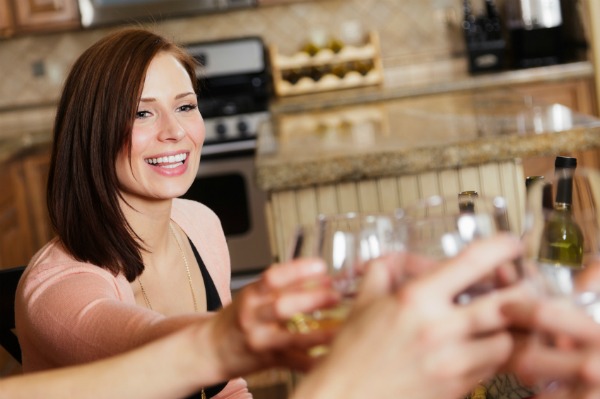 Don't over invite
Smaller numbers of 6 or 8 people work perfectly for dinner parties. Any bigger and you put yourself under massive stress as a host, you may fall short on space so everyone ends up feeling cramped and you'll be expected to produce food at a good standard for a lot of people. Cooking for large numbers is always harder so spare yourself the headache and keep the size down. And, it may sound obvious, but give your guest list some thought. Make sure your invitees have lots in common, if they don't already know each other so as to avoid uncomfortable silnces or worse: heated dinner party debates.
Don't overdo the formalities
Unless you're hosting aristocracy, don't put yourself under pressure with fine dining etiquette and your best silverware. Guests often enjoy a more relaxing environment anyway, especially if attending on a week night after a busy day at work, so let them kick back with a nice glass of wine and relax.
Choose weekends where possible
If you can, try and plan a dinner party for a weekend evening so you have all day to prepare. Pulling together everything last minute makes for a mess. Being organized and prepared makes things breezy. remember: keep things simple.
Choose food wisely
Either cook something you are confident preparing, or if choosing new dishes, make sure they are simple. The last thing you want is for the food to flop at service point (unless you want a good excuse to order in a take away) so, if you focus on nothing else, make sure your food choice is up to par. If a three course meal makes you sweat, don't worry about serving a starter, main course and dessert. Opt instead for two courses and a great salad, or substitute dessert for a wonderful cheese board. Just keep things easy for yourself and everything will flow beautifully.
Choose good wines
Not only are these much appreciated by guests, but they will enable everyone to focus less on the food if it doesn't come out quite as you want it to! Choose wine that compliments your food or, if it's the height of summer, consider drinks that better reflect the weather such as jugs of Pimms.
More entertaining
Weeknight dinner parties
Pippa Middleton to release party planning book Celebrate
Throw an inexpensive dinner party
More From SheKnows Explorer