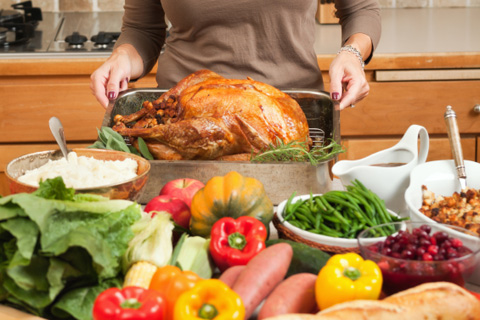 With a bit of planning Christmas dinner does not have to mean slaving in the kitchen on Christmas Eve or an early start on the big day.
tips to make Christmas dinner easier
Most of the festive feast can be prepared in advance and, more often than not, frozen so that on the big day it can just be a case of heating everything up. This is especially useful when oven space is at a premium.
Open freeze
To open freeze, line a baking tray with greaseproof paper and spread what you want to freeze over it in a single layer. This means you will not end up with a big lump of frozen food. Place the covered tray in the freezer. Once the food has frozen, transfer it to a freezer bag as this will take up less storage space until you are ready to cook or reheat it.
Parboil
Roast potatoes can be parboiled. Cook your potatoes in salted water for 10 minutes then drain. Dust the potatoes in seasoned flour and allow them to cool before open freezing. Once the potatoes have frozen, transfer them to a freezer bag. When required, cook them directly from the freezer for 60 minutes at 210 degrees C.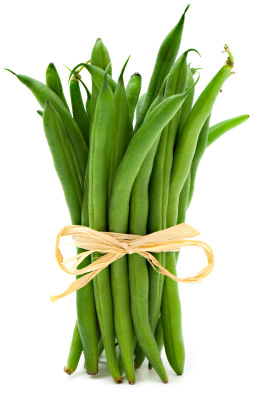 The parboiling, then freezing method can be used for other vegetables like carrots, parsnips and red cabbage. Boil the vegetables for 3 to 4 minutes, drain them and then, once they have cooled, open freeze them. You can finish cooking the vegetables on the day by boiling or roasting them, directly from the freezer. However, I do not recommend pre-cooking Brussel sprouts. These are best cooked from fresh. If you don't want to freeze the vegeables, just prepare them the night before and leave them in a covered bowl with a small amount of water in a chilled place. This way they will keep until you are ready to cook them.
Remember
All meat is best when it has been allowed to rest for 30 minutes after being in the oven. This helps the meat relax and it is the best time to turn up the oven heat to crispen the roast potatoes and cook other accompaniments like Yorkshire puddings.
Uncooked stuffing can be rolled in to balls and open frozen. If your family is like mine, who insist on Yorkshire puddings with a Christmas dinner, these can also be made and frozen. You don't need to open freeze them. Just place the puddings in a freezer bag once they are cooked and have cooled then reheat them in the oven from frozen.
As well as the main dinner, nibbles like sausage rolls and mince pies can be made and frozen while uncooked. This means a fresh mince pie can be ready in the time it takes to bake it in the oven. Perfect for feeding those unexpected visitors.
Try not to stress, in reality it is no different from an ordinary roast dinner.
More Christmas food and drink
Mulled Cider Recipe
The great British cheeseboard
Christmas food shortcuts
More From SheKnows Explorer