What Is Best To
Eat In January
The garden may look bare and frostbitten at this time of year but there is still good bounty to be had from underground and further shores. Think hearty stews and steamed puddings.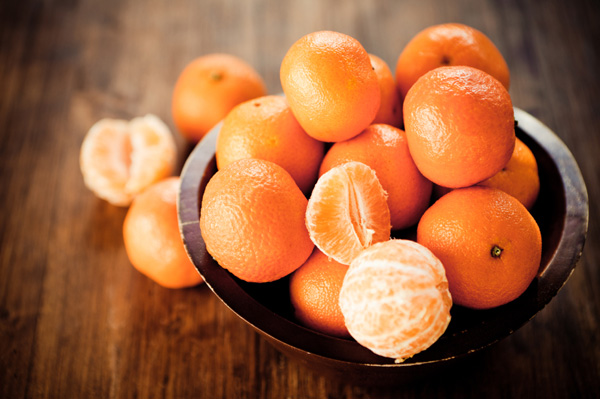 Citrus
Unless you can get your hands on forced rhubarb, U.K.-grown fruit is hard to find in January. Citrus fruit is in season, however. Of course, we don't grow oranges in the U.K. so they are imported but this is the time to eat them at their best. Bring on the clementines, satsumas, Seville and blood oranges. Eat them as they are. As soon as Seville oranges appear in the shops it is time to get marmalade making.
Brassicas
Given the proliferation of Brussel sprouts over the festive season it's no surprise that cabbages are in season in the winter months. If you've had enough of sprouts look for kale, red cabbage and savoy cabbage. Kale can be baked to make very moreish chips. I think red cabbage is far nicer than its white counterpart. Slice it thinly and use it in a winter coleslaw or cook it with port and spices for a fragrant side dish.
The roots
Winter is when the root vegetables come into their own — as long as the ground isn't too frozen to harvest them. January is good for horseradish, parsnips, carrots, Jerusalem artichokes, salsify and swede. Grated horseradish is great in many winter dishes, like beef stew, as it gives a freshness to the dish. However, use it sparingly as it can have quite a kick. Parsnips, carrots and swedes are great additions to casseroles but are also delicious roasted in the oven.
Fish and seafood
There are many types of fish and seafood that are plentiful during the winter months; this means they are also cheaper. These include whelks, sea bass, whiting, cockles and clams along with native oysters. Whiting is abundant in the seas around the U.K. and is a good alternative to cod. Alternatively bring a bit of sunshine to the dining-room table by making paella or spaghetti vongole with the shellfish.
Meat and game
January sees rich and gamey meats continue to be in season. Be it pheasant, venison, duck or goose they are all worthy of being served up in the colder months. Just like the root vegetables, many of the meats are perfect for hearty stews, casseroles and pies or can be roasted.
More seasonal food
Scotch broth
Sherry steamed carrots and rosemary roast potatoes
Oysters Rockefeller
More From SheKnows Explorer