Winter Skin Wonderland
Harsh winter weather and a lack of sunlight can reek havoc on our skin. Many find it easier during summer months to keep skin tone even and fully hydrated but, come late September, things change rapidly. Here are three steps to follow to keep your skin looking radiant and chap free this winter.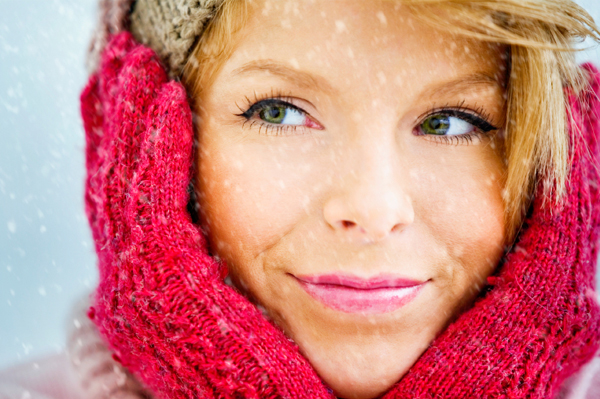 Exfoliate
The first thing to remember to do is to exfoliate, according to dermatologist Laura Moore. Removing dead skin cells can boost cell reproduction and removes that dull glow that can emanate from dry skin. Just don't over-exfoliate or you'll find your skin drier and flakier than ever. Gentle exfoliation is key; avoid harsh products.
Your skin can be oilier in summer when a gentle facial wash is ample for cleansing, but upgrade to cream-based cleansers in the winter months. This will provide further moisture where needed. Finish up with a super rich moisturiser such as Estee Lauder's Hydrationist or Clarin's Hydraquench cream.
Moisturise
Serums are all the rage these days and there is certainly no shortage of excellent ones to choose from. The wonderful thing about serums is that not only are they are good anti-aging booster, but they give added moisturiser to your skin before a moisturiser is even applied. Just remember to use creams with UVA protection; the weather may seem dull and cold, but sun damage can still occur.
Once your skin is buffed, cleansed and well moisturised, it will respond far better to make-up.
Make-up
Natural looking make up is a hot trend come winter time, perfect for those with little time for high-maintenance make up. Just apply some mascara, keep lips bare and use a mineral foundation for dewy, flawless skin.
If you're after a more dramatic look for the late nights outing this year, the catwalks were full of dramatic, smokey eyes which most of us can do given a good Kohl eyeliner and some dark grey eyeshadow. Don't be afraid to experiment at home: this is far easier to achieve than one would realise and the smokey look means you've got plenty of room for error!
More winter skincare
Healthy skin all year