Yoga A To Z
Yoga has been around for centuries. It first began in ancient India and has, according to some sources, been around for as long as 5,000 years. With supermodels such as Christy Turlington being so vocal about its benefits, and with studios springing up on every city corner, this ancient form of exercise has experienced a real renaissance in recent years and is now adored by millions. There are endless benefits to yoga, both physical and mental, so if you've not yet tried it, we suggest you sign up for a yoga class and see what all the fuss is about.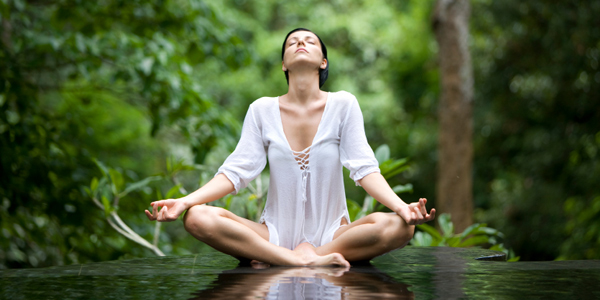 By definition
Yoga has a multitude of different positions and there are, just to make things more confusing, various different types of yoga but all increase our lubrication and exercise our tendons and ligaments. Though yoga may not make one break a sweat, there are still enormous benefits: "non strenuous" yoga positions act upon certain parts of the body in an interrelated manner which increases flexibility.
Detoxification
Not only does yoga increase flexibility but it is perhaps the only form of activity which massages all our internal glands which obviously, helps to ward off all sorts of disease.
Those wanting a thorough detoxification will applaud the fact that yoga, through gentle stretching exercises massages various organs, and in turn, ensures the optimum blood supply to various parts of the body. This helps in the flushing out of toxins in a very thorough way.
Benefits
Regular yoga lovers claim everything from increased energy levels to decreased ageing, fantastic toning of the muscles to an easier labour when giving birth. Those wanting to really get their body's in the best of shape will quickly see the benefits of yoga as flaccid and weak muscles quickly become toned, while also feeling much more mentally relaxed.
Many yoga classes are synced with forms of meditation and, though this may not appeal to some initially, it is a fundamental part of each class andparticipants quickly see benefits.
If you have tried the gym and found it isn't for you, and hate the sweat and noise of large keep-fit classes, yoga may be just what you need. Inner calm, increased muscle tone and overall well-being are just some of the benefits you'll start to experience almost immediately and, with more classes on offer than ever, it couldn't be easier to give it a try.
More on Health and Wellness:
Yoga - sun salutations for beginners
Give this short introductory yoga video a try!