Exercises For The Perfect Body
Not everyone is born with gorgeous curves but that doesn't mean you can't get them through exercise. With the right workout you can hone your body to get the shape that you want. Try these four simple toning tricks at least three times a week for killer curves.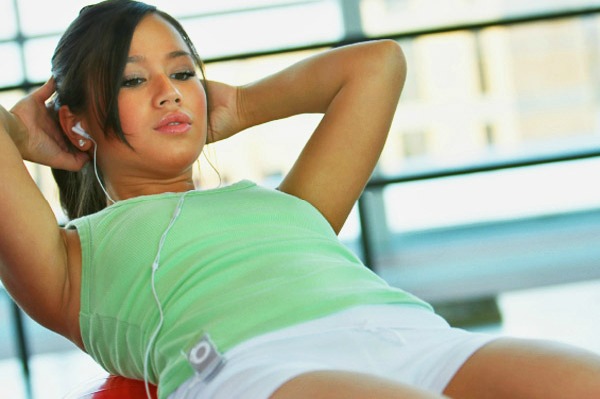 Arms
To tone your arms, try doing bicep curls using 1–2 kg weights. Holding the weights by your side, slowly move your arms up in front of you in a sweeping arc shape. Keep your elbow next to your body as you bring the weights up to your shoulders. Combine with squats to increase effectiveness. Try three sets of 12 reps for fast results.
Abs
To tone abs, the most effective exercise is the plank position, which will improve your core strength and stability. Start with your toes and forearms resting on the floor. The torso should be rigid and in a straight line from your head to your toes, without any sagging. From this position lift one of your legs slowly 13–20 cm off the floor in a controlled movement and then slowly bring it back to the floor. Repeat this move 12 times on each leg for three sets.
Thighs and bum
Squats and lunges are the easiest way to boost your bottom. The compound exercise is great because it works more than one of your muscle groups. The more muscles involved in a movement, the more calories you burn and the more weight you can use. In squats and lunges you use muscles in your upper legs, quadriceps (front of thigh), hamstring (back of the thigh) and gluteal muscles (bottom).
To squat start with your feet hip-width apart and keeping your knees and feet pointing in the same direction slowly lower your bottom down into a sitting position. Make sure the movement is smooth and controlled – no bobbing up and down. Keep your arms out-stretched in front of you to improve your balance. Push your feet into the floor as you lower yourself down and keep your torso straight. Once you get to a 90-degree angle or get to what is comfortable for you, slowly move back into a standing position.
For the lunge put one leg out in front of you, about a step length, or whatever is comfortable. With your toes both pointing forward, slowly bend your knee on the extended leg and let your body move down towards the floor in a controlled movement. Your back leg should also be bent, and when this leg knee is almost at floor level, begin to move back up. Repeat on both legs.
Do three sets of 12 reps for each exercise for the best results. Try doing an arm or abdominal exercise in between to spread out which muscles you target.
Cardio
It is recommended that you have at least 30 minutes of cardio every day. This gets your heart rate up and helps to keep your body healthy and fit. Running on a treadmill can be boring so why not break it up into 5–10-minute blocks. Running in between your exercises will stop you from getting bored. Try raising your speed for each running burst to increase your heart rate and burn calories.
More exercise tips
Clumsy girl's guide to aerial yoga
Yoga: What's your flavour
5 Ways to fit exercise into your life