Improve Your
Body, Mind And Soul
If you are looking for an exercise that does more for your life than just tone or tire you out, then why not try yoga? As well as body benefits, there are positives for your health and mind. If you are still not sure, these five life benefits may just encourage you to change your attitude on yoga.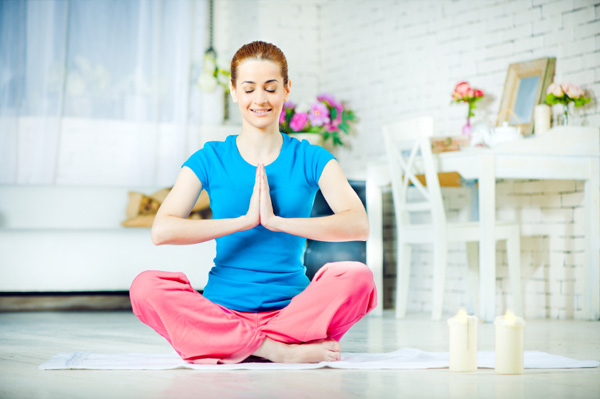 Lifts your mood
Regular yoga can help protect against depression because of the calming effect of the exercise. With many of the stretches designed to release muscle tension, a weight will be lifted off you – literally – as you exercise. It also improves self-awareness and gives an instant boost to your mood.
Relieves bloating
As well as toning specific parts of your body, yoga poses also help to decrease any unsightly bloating that you may deal with from time to time. Many of the poses involve twisting and bending, which puts gentle pressure on your stomach and intestines. This causes more blood to flow into your bowels, giving you relief from any discomfort and, hopefully, a lovely flat stomach.
Strengthens your bones
Osteoporosis is a serious disease for women, with one in three developing the condition. Yoga can help to prevent you developing osteoporosis, as it reduces cortisol, the stress hormone, which in turns helps to keep calcium in your bones. The more calcium there is in your bones, the less chance you have of developing a problem.
Curtails unsightly orange peel
While you can never completely eradicate cellulite, the movements in yoga assist in flushing out toxins from your body, which cause the orange-peel appearance. The many poses help to get your lymphatic system going fast, which boosts your body's ability to remove the toxins and gets your circulation going.
Clears your mind
Yoga relieves the incidence and intensity of migraines and headaches. Regular sessions decrease the likely hood of a headache as well as help to lower their pressure. Yoga really can give you a clear mind!
more on yoga
Yoga for better sex
Yoga poses and detox diet tips for spring
Yoga is beneficial for the mind and body