The Sneaky Calories In Your Favourite Drinks
We all enjoy a nice glass of wine or a beer after a long day, but if you are trying to lose weight, a sneaky alcoholic beverage could be worse than scoffing down a chocolate bar. The calorie range in drinks varies almost as much as food, and just by swapping your drink for a lower-calorie option, you could cut up to 150 calories. Here are our substitutions.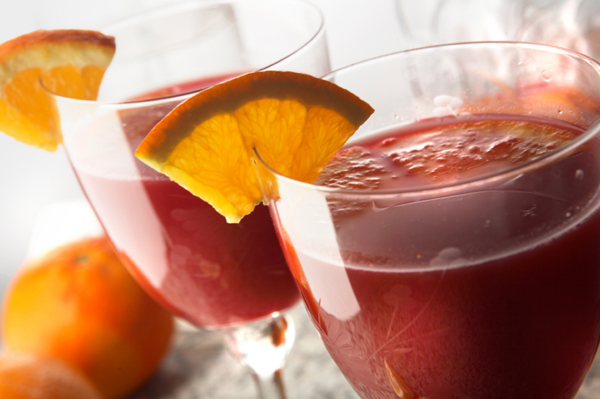 Celebrating
Ditch the Moet & Chandon champagne and go for Prosecco if you are in a celebratory mood. At only 60 cals per 100 ml, it has 23 less calories than the Moet, but still all the bubbles.
Summer BBQ
We all enjoy a good bottle of cider in the garden during summer, but did you know that Magners cider is a whopping 205 calories a bottle? That is the same as some chocolate bars -- and think how many you drink in a lazy afternoon. Ditch the cider for a Pimms and lemonade -- it's just as refreshing and only 167 cals.
Cocktail hour
We all enjoy a good cocktail but with all of the ingredients, you would be surprised at how fattening some of them may be. Ditch the calorie-heavy Strawberry and Mango margarita, coming in at 350 cals, and go for a sophisticated Cosmopolitan at only 170 calories.
On a night out
Think about how many drinks you had the last time you went out. When going for a mixer, opt for slimeline tonic over coke or lemonade and Vodka over whiskey. Jack Daniels and coke may be a sweet beverage, but at 129 calories, it is 71 more than Vodka and slimline tonic which is a tiny 58.
Shots
While shots are never a great idea, if you really have to do one, go for tequila. The lethal shot may mean you can't remember the rest of the night, but at only 115 calories, at least you don't have to worry about your figure.
More Healthy drink options
Enjoy wine healthily
Diet friendly alcoholic drinks
How drinking tea can lower your blood pressure