Lets Get Physical!
Wearing the right bra when exercising is incredibly important, but many people get it wrong. The style and support needed will be different for everyone, depending on the type of exercise and the size of your breasts. Don't let an ill-fitting sports bra get in the way of your fun -- here are four of the best.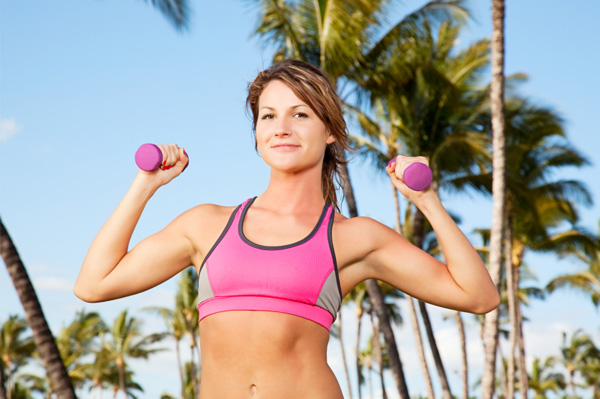 Small-medium chest
Low impact exercise
For relaxed activities such as yoga and weight training try this Nike Seamless Long Bra, £40. The built in bra makes it an easy option to work out in, especially if you are not happy to expose your mid-drift. The soft and stretchy fabric means that it is comfortable and flexible to work out in while offering great support.
High impact exercise
The Moving Comfort Alexis Bra, £14.95 is perfect for high impact exercise. The top is comfortable and keeps things in place without being constricting. The padded cups mean that it is flattering for those who worry about losing their feminine curves in sportswear. This top is perfect for running, team games and other high impact activities.
Full chest
Low impact exercise
Finding a sports bra that gives the right support for full-chested women can be difficult, but the Nike Shape Swoosh, £19.95 is the perfect fit for almost any exercise. The bra offers great support while also considering the comfort of the wearer with soft, foam-lined cups and moisture-wicking fabric to keep you dry throughout your workout, preventing chaffing.
High impact exercise
Often bigger chested women will resort to wearing two sports bras to get the support they need, but with the Moving Comfort Calli Sports Bra, £34.00 you will definitely only need one. The bra is specifically designed for women of a C-E cup so offers all the support and comfort you will need while exercising. The bra is padded and underwired with wide, adjustable straps to keep things in place, letting you getting on with the hard bit – the exercise.
more on sports
The top five workout video games
In the dating game, it's a question of sport
Eat like a Wimbledon athlete