Make The Right Choice
Diets can be hard enough without having to think about what you are drinking as well as eating. When you go out for the evening or to a party with friends, the last thing you want to be doing is counting your calories and worrying over whether the wine is better for your waistline than the punch. It can take the enjoyment out of your evening, especially when no one else appears to be noting down about what they are consuming. To take the stress out of socialising when you are on a diet, here is our guide to alcoholic drinks.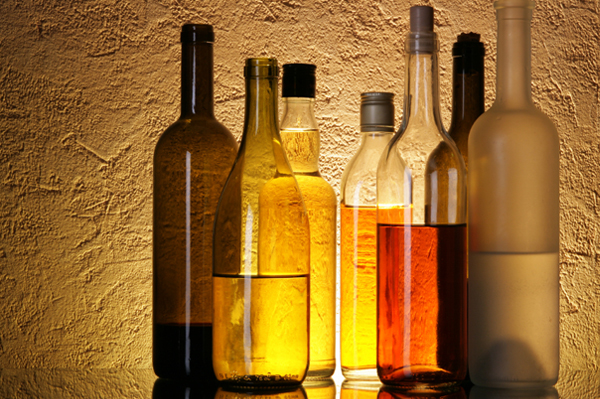 Spirits
Spirits such as vodka, whisky and gin are low in calories compared to other alcoholic drinks, however, many people take them with normal soda and that is what makes them diet disasters. If you drink diet friendly mixers instead, these become one of the best choices you can make. Spirits generally have a pretty high alcohol content, so you may find you need to turn to the water quicker than other drinks, which is also great for your waistline!
Cocktails
Tread very carefully if a cocktail is your poison. Of course there are many different types of cocktails available, so you need to pick wisely. Drinks full of cream and sugar need to be avoided, but all time favourite Cosmopolitan is pretty safe with only 130 calories in a 140 millilitre serving. A Bloody Mary and Sex on the Beach are also good choices. If you are at an event where the cocktails are to order, simply ask for one which is low in calories, but still tasty, and your work is done!
Beer
Believe it or not, a beer can be a sensible choice if you are on a diet but there is a golden rule -- it needs to be a light beer or lager as these are normally only about 100 calories a bottle. Cream stouts and heavier, darker beers are loaded in calories compared to their lighter counterparts and should be avoided at all costs. They also have far more alcohol in them so could give you a sore head in the morning.
Wine
There is a huge selection of wines, all with different calorie contents. The basic rule is that a white, low alcohol wine (10 per cent to 11.5 per cent) is going to give you more wine for your calories at just 110 per 125 ml glass than sweet dessert wines and full bodied red wines which can reach up to 250 calories per 125 ml glass. However, by mixing diet lemonade or carbonated water with your wine you will be sipping on a very diet-friendly drink which will also help keep your head clear for longer.
More drink advice
Diet friendly drinks for summer's hottest body
The truth about drinking and your health
The connction between alcohol, appetite and weight