Fact Vs. Fiction
Weight loss fads come and go like seasons. Some work but many are nothing more than myth. So how do you separate the fact from the fiction? There are several rumours running the weight loss circuit that simply aren't true, so you can stop considering these immediately and focus on a factually-based, beneficial weight loss program instead.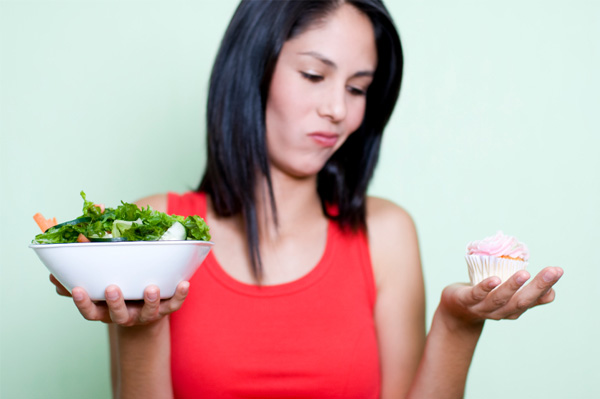 Starving has quick results
First off, starving yourself is not the way to go. This may sound obvious, but if you lose weight quickly, it will just pile back on the minute you stop depriving yourself. In line with that, slimming pills should be taken with extreme caution. They should only be taken when prescribed by a doctor and should not be relied on completely. There is no substitute for healthy eating and lots of exercise.
Healthy and organic foods are expensive
Not so. If you're a junk food lover, just add up what you spend a week and see what you would save if you cut it all out of your shop. Also good to include in those calculations are high fat and costly morning mochaccinos. These quickly add up and won't do your waistline an inch of good. Replace those with healthy fruit, veg and fresh fish and you'll not only look better, but you certainly won't be worse off financially. The best kick start to a day of healthy eating and detoxification is a glass of hot water with lemon.
Foods marked as "low fat" or "reduced fat" are healthy
Again, not so. These labels can be extremely misleading. Anything labeled as "low fat" has to meet certain legal criteria, but labels such as "reduced fat" do not have to meet the same criteria and can be extremely misleading. A reduced-fat snack should contain less fat than the full-fat version, but it could still contain a lot more fat than, for example, a portion of fruit. Low-fat foods also sometimes contain high levels of sugar as replacements for flavour, and you definitely want to eradicate this.
Carbs are fattening
Head to Italy and any good Italian mama will laugh at this statement. Pasta, for example, is no more fattening a carb than others, as long as the right portion size is eaten and you don't load it up with full-fat cheese sprinkled on top. Mixing pasta with proteins such as meat makes for a heavy meal (and an afternoon nap), but if you top it with a fresh tomato sauce, it's not bad for you. Replace your spaghetti with a wholemeal carbohydrate and you're well on your way to a healthy carb, especially if you eat it at lunchtime rather than for supper. You then have the whole afternoon to work it off.
Snacks need to be cut out completely
Snacking isn't the problem, it's what you choose to snack on that makes the difference. Pick up a piece of celery or a carrot and you can pat yourself on the back. Grab for a few biscuits with your afternoon tea and you're talking a whole different story. Healthy snacks can stop you binging when it comes to mealtime, but make sure they are of the good variety.
You don't need to cut back on boozing
Sad as it may make you, a glass of wine to reward yourself after a day of healthy eating is not a good idea. A 100 ml glass of white wine has a large number of calories – 74 – and this is a surefire way to pack on the pounds without realizing it. Cut out the alcohol and you'll watch the weight drop off.
More on health and weight loss
Is eating organic better for you?
Can being too healthy make us unhealthy?
The baby food diet: Fad or fact?