Wimbledon And London 2012 Inspired Fitness
With Wimbledon just having finished and the Summer Games two weeks away, 2012 is set to be the sportiest year we have had for some time. What better excuse to get in shape! There are several sports which take place primarily in the summer and, if played regularly, will give you a beach body as well as improve your overall fitness.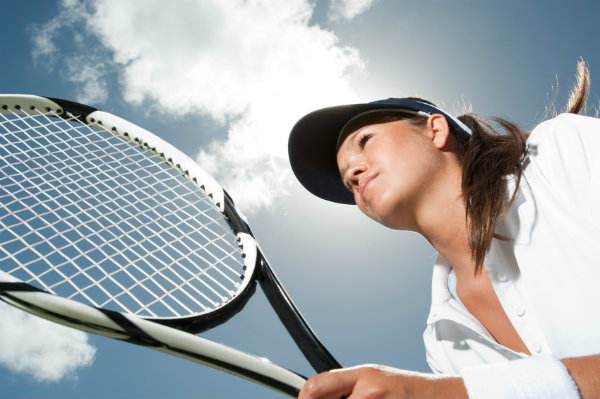 Tennis
After Andy Murray's great run at Wimbledon, tennis couldn't go without a mention in our summer sports rundown. It provides a great full-body workout which not only improves your physical fitness, but also your mind, increasing your reaction times and making you more responsive and sharper. If played regularly, it can tone your arms and legs just as effectively as a gym workout with weights and will improve your cardiovascular health and lower blood pressure.
Cricket
Played by both men and women, cricket is another great whole-body workout. It improves endurance, stamina, balance and coordination as well as quickening response times. It is also a team sport and so a great way to meet new people and make friends. Local cricket clubs are often looking for new members and it shouldn't be hard to find one near you if this takes your fancy.
Football
The football season doesn't seem to have ended this year what with Euro 2012 and its inclusion in the Summer Games. Football is a fun, fast-paced sport which can improve your fitness within only a few weeks of playing. It strengthens the cardiovascular system, giving you more energy, and uses all the major muscle groups leading to a more toned and healthy figure.
Golf
Many consider golf a sedentary sport as there is no running around and little fast-paced movement involved. However, an 18-hole game requires up to four hours of walking and the upper body gets a workout whenever a shot is taken. Golf is also a fantastic way to improve your hand-eye coordination, reaction times and balancing skills while socialising with friends or business acquaintances.
Rounders
This tends to be a children's game and and will bring back memories of school playing fields for many mums and dads. It is a great way to get the kids out and about in the summer holidays and many local parks have large open spaces perfect for setting up a game. Rounders improves your hand-eye coordination and overall fitness. It is also great fun for families and a way to get everyone together over the holidays.
Swimming
Swimming and diving are going to feature big in London 2012 and are a fantastic way to get into shape. These sports strengthen all the core muscle groups and exercise your entire body including the heart and lungs. Swimming is also easier on your joints, unlike other sports such as running and football, which makes it ideal for older people or anyone suffering from arthritis or brittle bones.
More on health and fitness
A Wimbledon workout
The benefits of walking
5 Ways to fit exercise into your life