Get Fit Fast
Having the Summer Games on our doorstep is the perfect excuse to start training and get healthy. Here are five workout and diet tips used by the Olympic athletes which will get you gunning for gold in no time.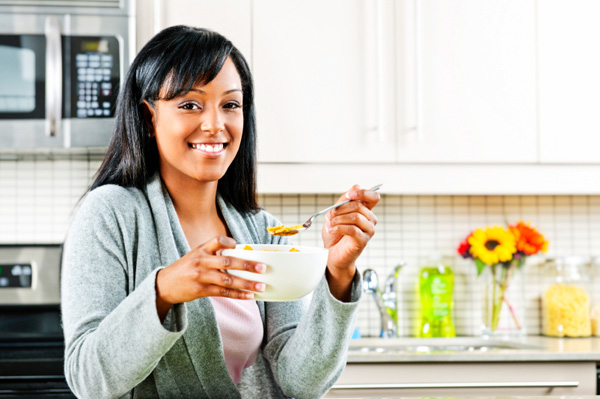 Always eat breakfast
Many of us are so busy in the mornings, getting ready for work and bundling the kids off to school, that we either forget to have breakfast or deliberately skip it knowing we don't have enough time. However, the benefits of eating breakfast outweigh the effort of making time for it in a busy schedule. Blood sugar levels dip during sleep so athletes grab something rich in carbohydrates to balance these and set them up for the rest of the day. A piece of wholemeal toast with real butter spread thinly on it is one of the best breakfasts you could treat yourself to.
Be consistent
Olympic athletes may look like they can run or swim 100 metres effortlessly but the truth is that they work extremely hard, seven days a week, to achieve their goals. They will assign themselves a workout and keep to it while eating healthily. By sticking to an exercise regimen and being strict with yourself, you should see your physical fitness improve in very little time.
Load up on Iron
Iron deficienciency is pretty common these days and even more so in athletes and people who work out regularly. The best way to make sure you are getting enough iron is to eat lots of leafy greens like spinach and eat meals consisting of oatmeal, fortified cereals and red meat. If you choose to eat more red meat though, be careful to have no more than 90 grams a day in accordance with government guidelines.
Don't spend hours in the gym
Research has shown short bursts of high-intensity exercise interspersed with low-level activity can be just as effective as training for hours on end at a steady pace. Many people make the mistake of running for miles or spending hours in the gym when all they need is to exercise for ten minutes at a time each day at a high level. This type of exercising is called interval training and can double your endurance.
Finish workout, then eat immediately
The minute you have finished your workout, whether it be a gentle jog around the neighbourhood or a high-powered class at the gym, you need to refuel straight away. By eating carbs the minute you finish, you can replenish your glycogen stores and reduce the risk of suffering from low blood sugar, which can make you reach for the sugary snacks and refined foods. A bowl of muesli or a couple of pieces of toast are perfect for the job. You also need to include some protein in your after-workout snack to repair your muscles, so cook up some eggs with your toast to cover all bases.
more on diet and fitness
5 Ways to fit exercise into your life
Mental effects of exercise
30 Essential diet tips