Enjoy Being Single This Valentine'S Day
Valentine's Day isn't just for couples, it's also a time to celebrate the good things in your life – single or not. Why not spoil yourself silly because who knows better how to love you… than you?!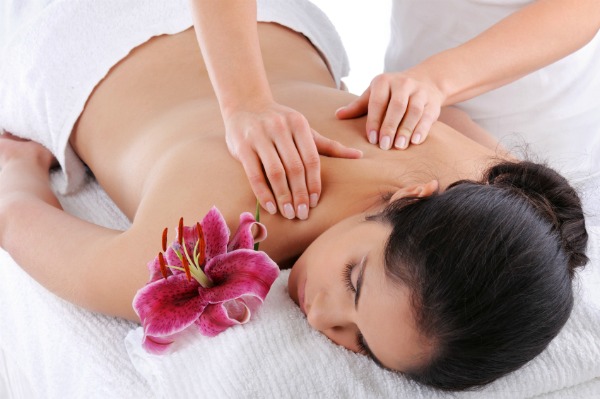 Time for a pamper
When you have a boyfriend "you" time can go out the window so take advantage of being single and spend the evening concentrating on the most important person in your life! Treat yourself to a pedicure, massage or manicure. Or just watch that movie that your ex hated or take a walk in your favourite park. The only person you have to please is yourself!
Splurge on a present
How much would you spend on your partner this Valentine's Day? Just because you don't have a loved one doesn't mean you still shouldn't go out and get a gift. Treat yourself to a present of the same price. No need to hint either, who knows better than you what you really fancy? Get that lipstick you have been lusting after or that bag you can't stop thinking about.
Relax your way
Who wants to spend the evening nervous about what your date is thinking of you? Why not get takeaway, share a bottle of wine with friends and indulge in a sickly desert – there is no need to worry about your partner judging you! Relax in your own way at home and try not to feel smug about the stressed-out couples who find Valentine's Day a real headache.
Throw a singles party
You don't have to be alone on Valentine's Day. Why not celebrate with your other single friends? Organise a dinner or night out with your most fabulous single mates and enjoy an evening without the couples around. Or what about throwing a party? Invite all your single friends and tell them to bring their single friends as well. Most single people will be at a loose end that night and you never know -- you might play matchmaker or meet the love of your life!
Get in the spirit
It's traditional for single people to hate this particular day, moan about being single and even criticise couples for being too lovey-dovey, but that doesn't mean you have to, too! Valentine's Day can mean whatever you want it to. Dress in red or pink, bake heart-shaped cupcakes or biscuits for work or surround yourself with people you love, such as friends and family. You will enjoy it much more than if you sulk on the sidelines.
Remember everyone has been single at some point!
more valentine's day ideas
Single gal's guide to a sweet Valentine's Day
10 Party ideas for single ladies on Valentine's Day
Single girl's guide to Valentine's Day