Carry-On Travel
It may not seem a priority in life -- having sumptuous luggage -- but there is such an array of beautiful looking, perfectly sized and, most importantly, made luggage on the market these days. Whether you're looking for a perfect weekend holdall, a large luxury suitcase or a good gift idea, here is our pick of the latest travel treasures now available nationwide.
BRICS PINK SAFARI HOLDALL WITH LEATHER TRIM - £290
The colour alone makes this a winner, but the soft leather and depth of this bag makes a sturdy, yet pretty, weekender.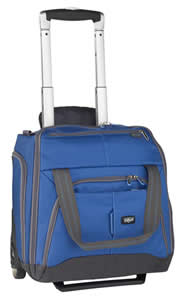 EAGLE CREEK HOVERCRAFT WHEELED TOTE - £160
For those constantly on the move, this is perfect for business and leisure breaks away where carry-on luggage is a priority. A perfect size for a mini-break or business trip, this will ensure you avoid pesky airport check-in queues, thus leaving you more time to shop in Duty Free.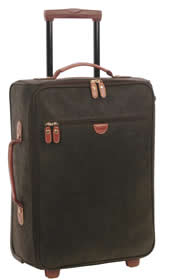 BRICS TROLLEY WITH TAN LEATHER TRIM - £295
Larger than the holdall but no less desirable, this works well for both men and women wanting something good in size but on wheels. Brics bags are extremely well made, so this may seem like an investment piece, as you'll never need to buy another one.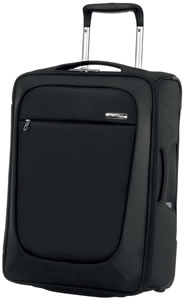 SAMSONITE B-LITE - £105
Well priced and brilliantly made, the brains behind Samsonite have created what must surely be the lightest luggage ever made.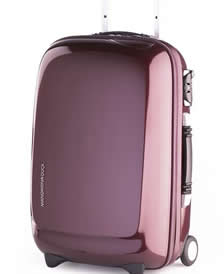 MANDARINA DUCK "DROP" BAG - £195
There is something so utterly distinctive about Mandarina Duck bags and, while we're fans of their handbags, their new luggage range of "Drop" hard-sided suitcases have left us pretty smitten as well. Available in a range of colours, with new ones being added each season, the carry-on at £195 is a sure fire winner.
More travel tips:
More From SheKnows Explorer